Build an Extraordinary Workforce
Hire and manage
a contract
a fulltime
a freelance
a remote
an offshore
an Xponential
workforce
Total workforce solutions for seamless hiring and better outcomes
Hire the best talent quickly and to scale, contain costs, and maintain compliance with real-time data and insights to guide decisions. Gain a competitive advantage with the right hiring and workforce management solutions and services.
Faster time-to-fill vs.
industry norm
Supplier bill rate compliance
Likelihood to recommend
Prosperix (client avg.)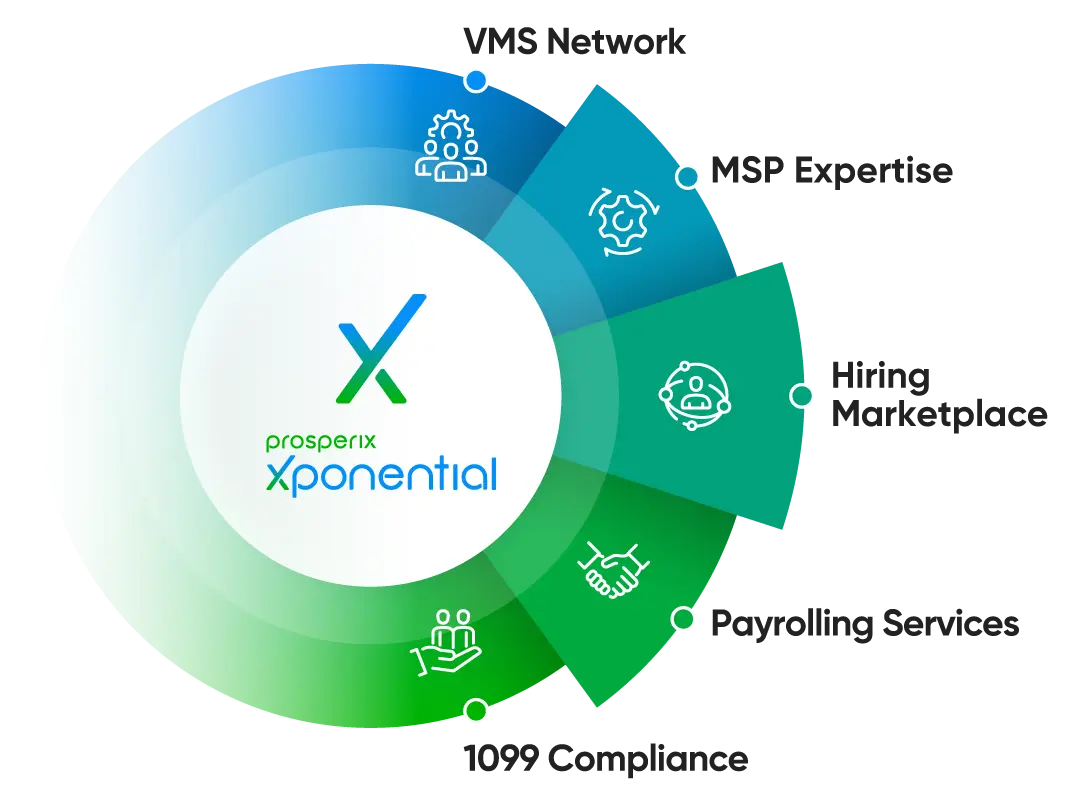 Meet today's unpredictable, fast-paced change with a comprehensive workforce solution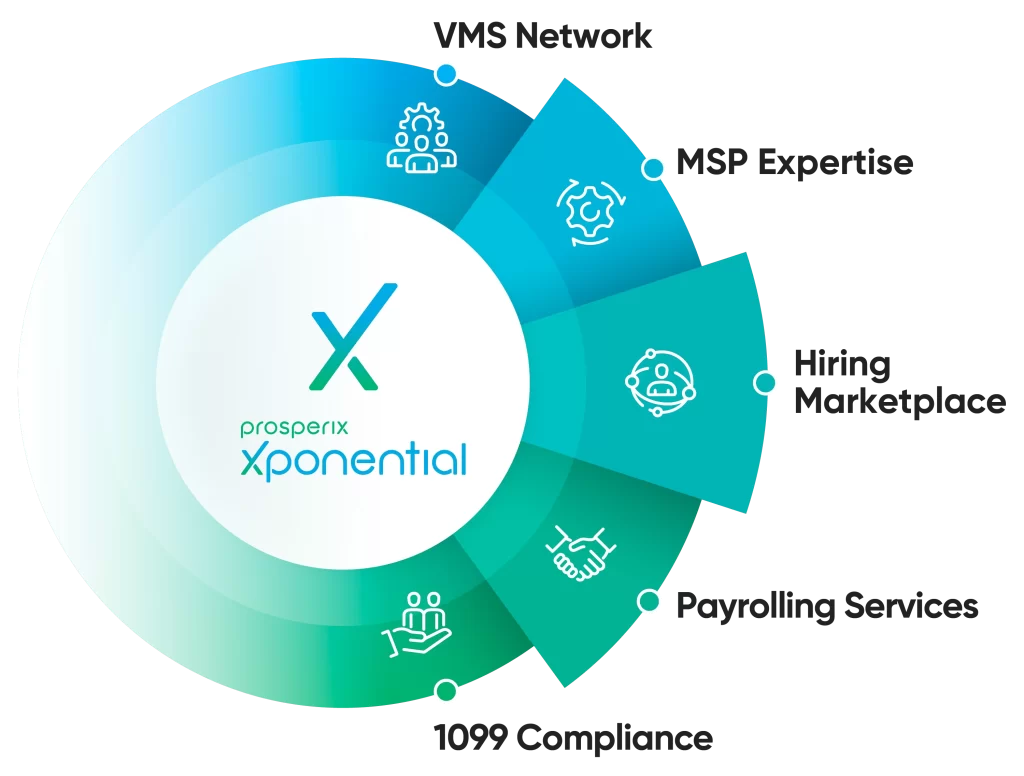 Meet Prosperix Xponential, our new bundled solution.

With our patent-pending VMS network, MSP expertise, hiring marketplace technology, and payrolling service, you can meet current and future hiring needs – and provide an industry-best workforce experience.

Be competitive and succeed in today's economy with highly-skilled talent managed using a workforce solution that's agile, scalable, and intelligent.
We're here to help you achieve your goals - and thrive
We're committed to providing everything our clients need to fuel their biggest business initiatives. At the same time, we want everyone who comes in contact with Prosperix to thrive – every human, workforce, and business.

Learn more about how our actions result in partnerships that inspire, innovate, and impact.
Prosperix was by far the fastest supplier from onboarding to an offer being made. The Prosperix model is providing us with great candidates at highly competitive or even lower rates than all our other suppliers.
Program Manager
Contingent Workforce
What our clients
are saying
Prosperix is a robust, end-to-end offering that is built for and aligned with today's agile business environment, especially considering its wide range of innovative technology.
Within 48 hours of onboarding, Prosperix was submitting highly qualified candidates for hard-to-fill IT roles at highly competitive, and sometimes even lower, rates than our other suppliers.
Talk with one of our experts to learn how Prosperix can help you build your own extraordinary workforce.