We create best-in-class contingent workforce programs for modern businesses that want to be agile, scalable, and intelligent.
The MSP Partner - For You
To thrive in this complex environment, you can't have  just any provider supporting and managing your contingent work programs. You need a true MSP partner that understands your business.

Those relationships are what Prosperix is all about.
We empower our clients to overcome talent shortages and retention issues, build relationships with skilled suppliers, automate and streamline administrative processes, and achieve exceptional outcomes.
We help our clients manage:
We help our clients manage:
Prosperix helps you easily manage the entire lifecycle of your contingent workforce, increasing productivity, speeding the hiring lifecycle, and improving cost savings.
Our MSP experts provide:​
Supplier Relationship Management 

Manage your incumbent suppliers and expand your network of new suppliers so you can connect with more candidates, and fill positions faster. Immediate  insights on supplier performance will help you make strategic decisions and improve engagement.
Market Rate Benchmarking and Analysis 

Increase cost savings, establish fair pay for workers, and accomplish vendor neutrality through our experts' real-time insights on industry best practices and benchmarked labor rates.
Active Candidate Curation  

Decrease time-to-hire and manual workload for hiring managers. Find  and accurately match the right talent to every job using our AI algorithms; candidates are then screened by your dedicated MSP team based on your predefined criteria. 
Networked Talent Pools and Direct Sourcing Initiatives 

Build talent pools of best-matched candidates that you can tap into for current and future needs. Nurture top talent through direct-sourcing initiatives like alumni networks and referral programs.
Reduce compliance and worker misclassification risks with employer- or agent-of-record services for all contingent workers. We ensure adherence to federal, state, and local labor laws.
Drive significant cost savings through optimized workforce management strategies, including streamlined vendor management, efficient talent acquisition processes, and data-driven decision-making. Our proactive approach identifies opportunities to reduce overhead, enhance resource allocation, and maximize ROI across your contingent workforce programs.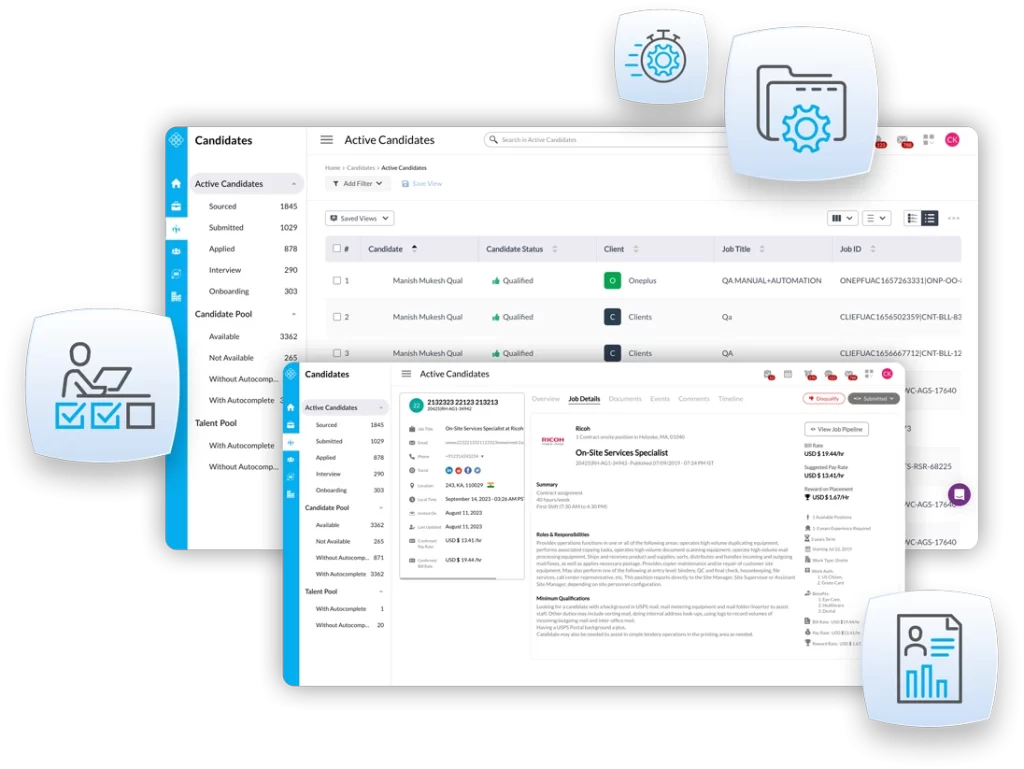 Bolster your program with even more benefits, including: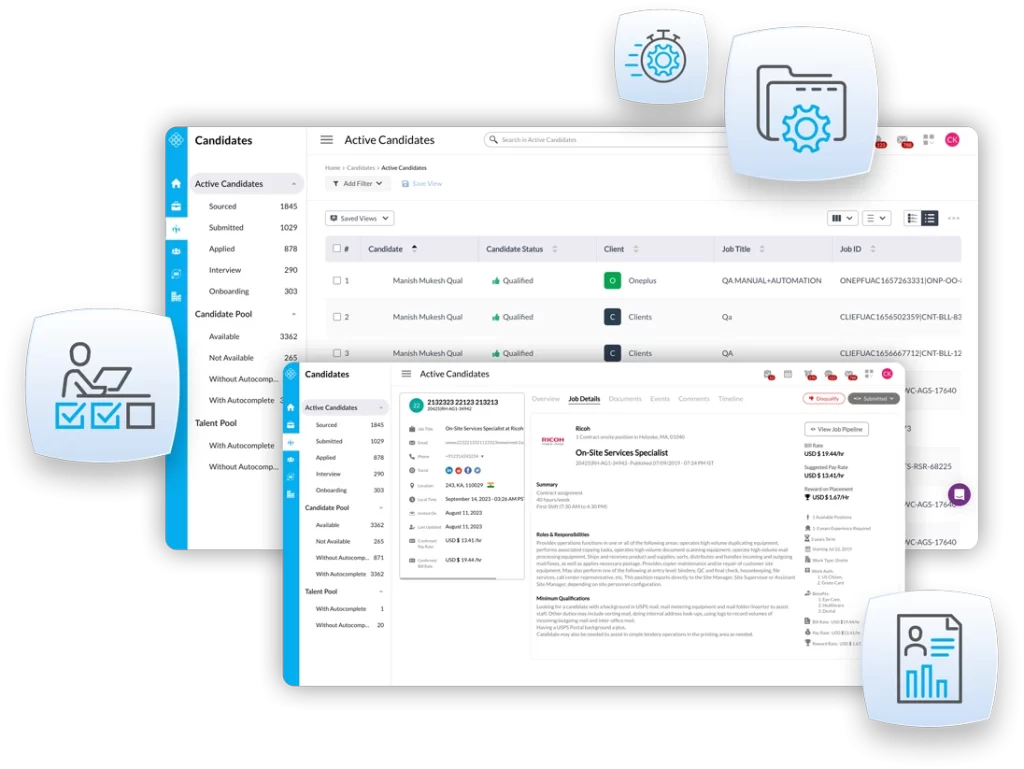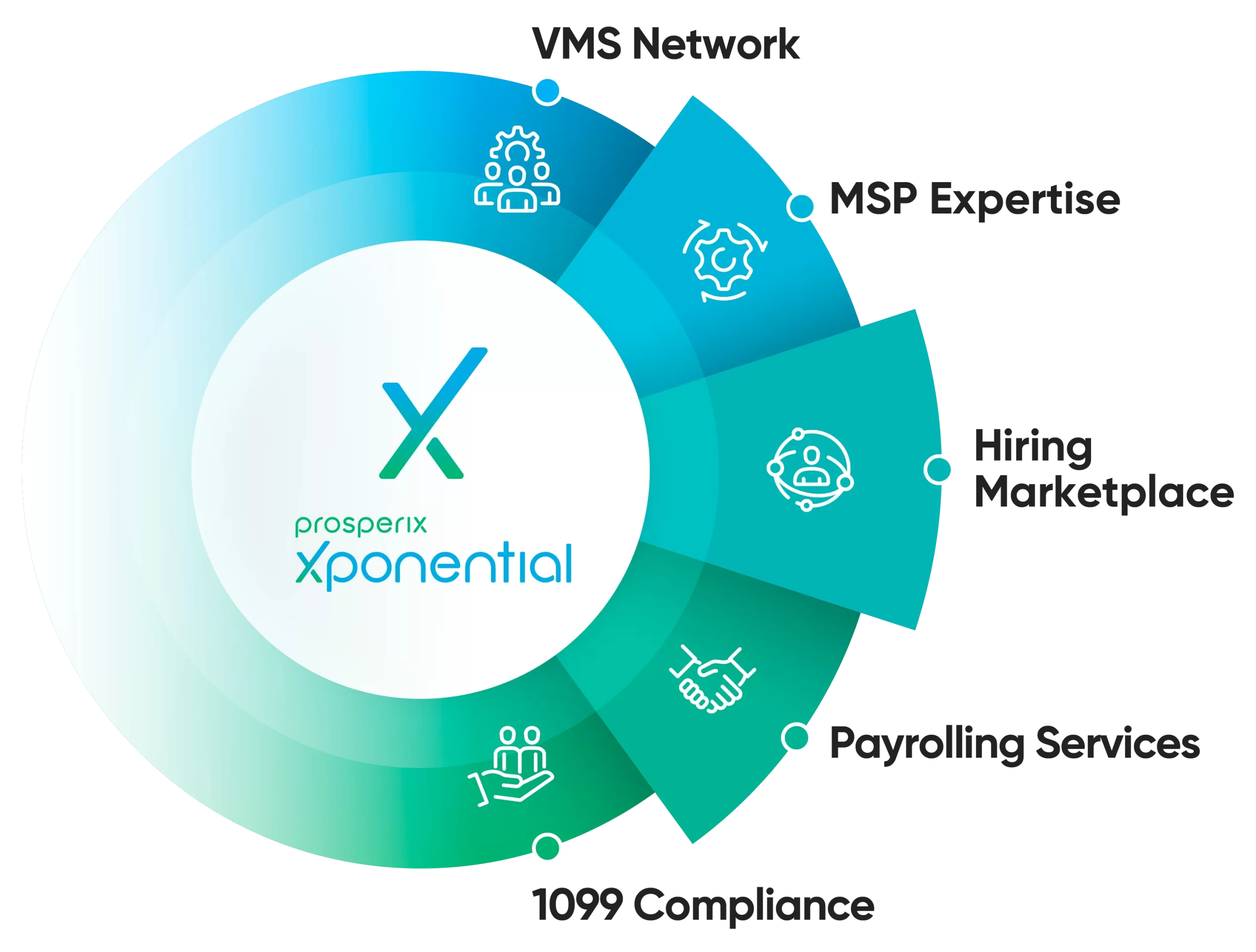 Learn about Prosperix Xponential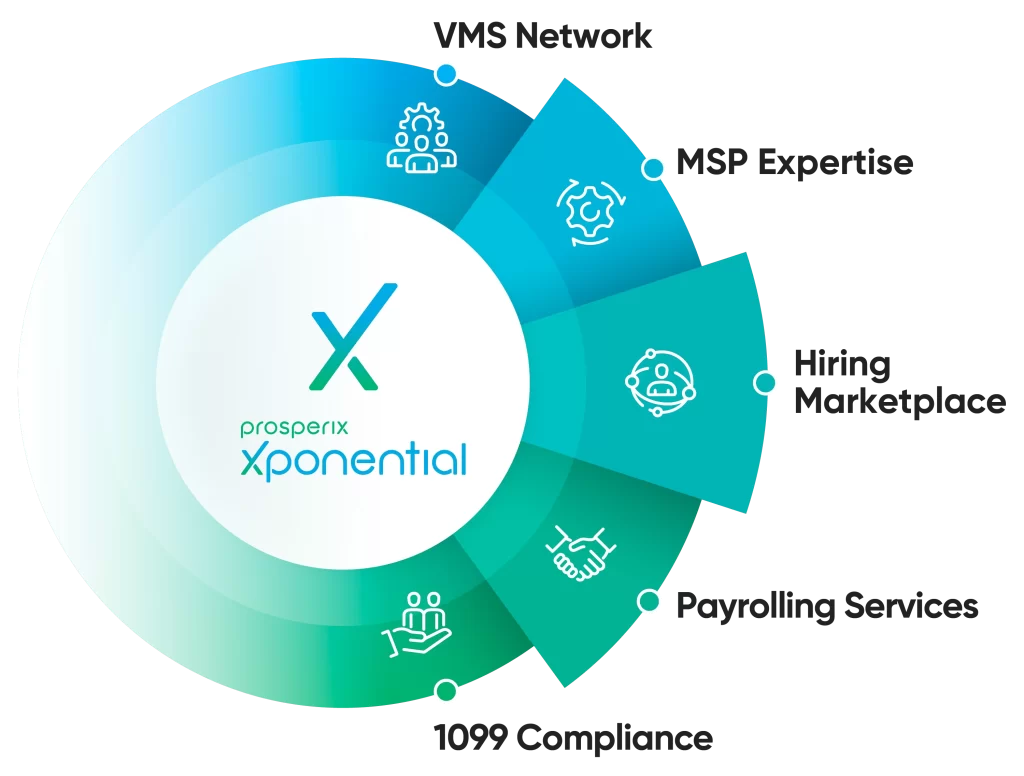 The Prosperix VMS Network becomes even more powerful when combined with our hiring marketplace, MSP expertise, and payrolling services – brought together in a comprehensive suite of technology and services expertise we call Prosperix Xponential.

Meet exponential change with our exponential solution.
Manage your workforce and achieve outstanding hiring outcomes.
Prosperix Hiring Marketplace
Hire at scale using a network of suppliers and talent pools.
Talk with one of our experts to learn how Prosperix can help you build your own extraordinary workforce.