Prosperix is a workforce innovation company. We develop software solutions that allow businesses to build an extraordinary workforce – one capable of fueling their biggest initiatives and dreams.
For businesses to evolve from where they are today to where they aspire to be in the future, they must think and act differently. To help businesses realize their highest potential and deliver meaningful impact, we have pioneered a new way of building and managing a thriving workforce. Our ultimate aim is for our solutions to positively impact human, workforce, and business prosperity.
We invite you to learn more about our key design principles, our reason for being, and our purpose, mission and values. More importantly, we ask you to join our efforts to build a more prosperous future for all!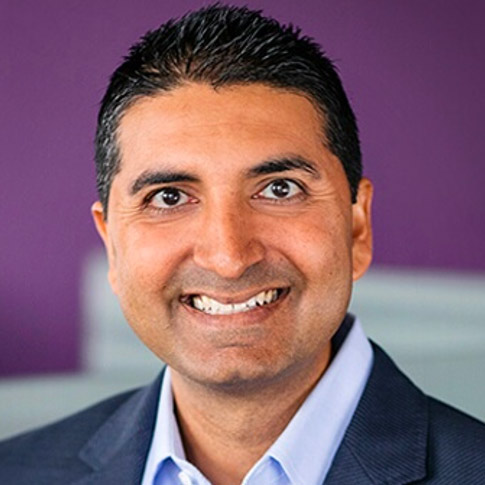 25+ years product, sales
and business experience in Silicon Valley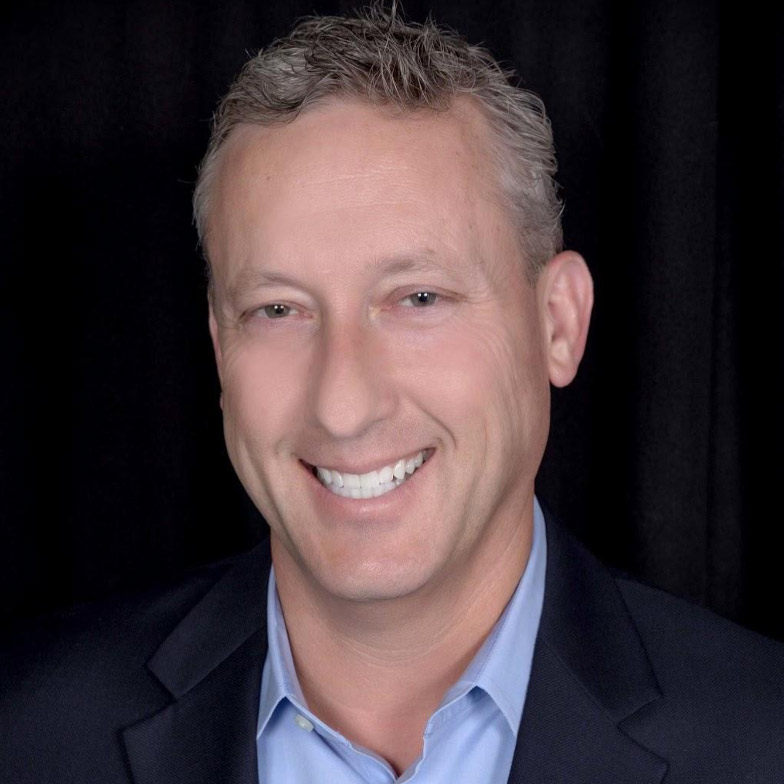 20+ years recruiting and operations experience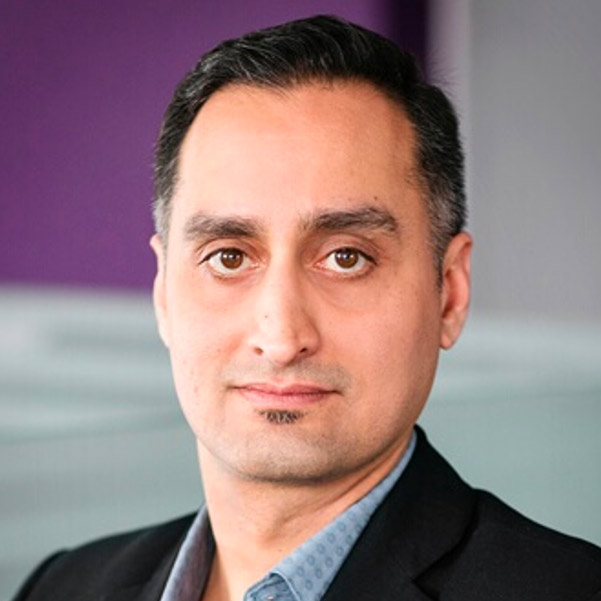 20+ years technology
and business experience
Prosperix Ikigai - Our Reason for Being
Each individual, team and organization has tremendous capabilities waiting to be discovered, nurtured, and bloom, much like a flower. It is our mission to design innovative workforce solutions that enable the workforce to prosper and fulfill its highest potential.
The Prosperix Ikigai diagram summarizes "our reason for being" and outlines our core design principles for achieving prosperity for all stakeholders.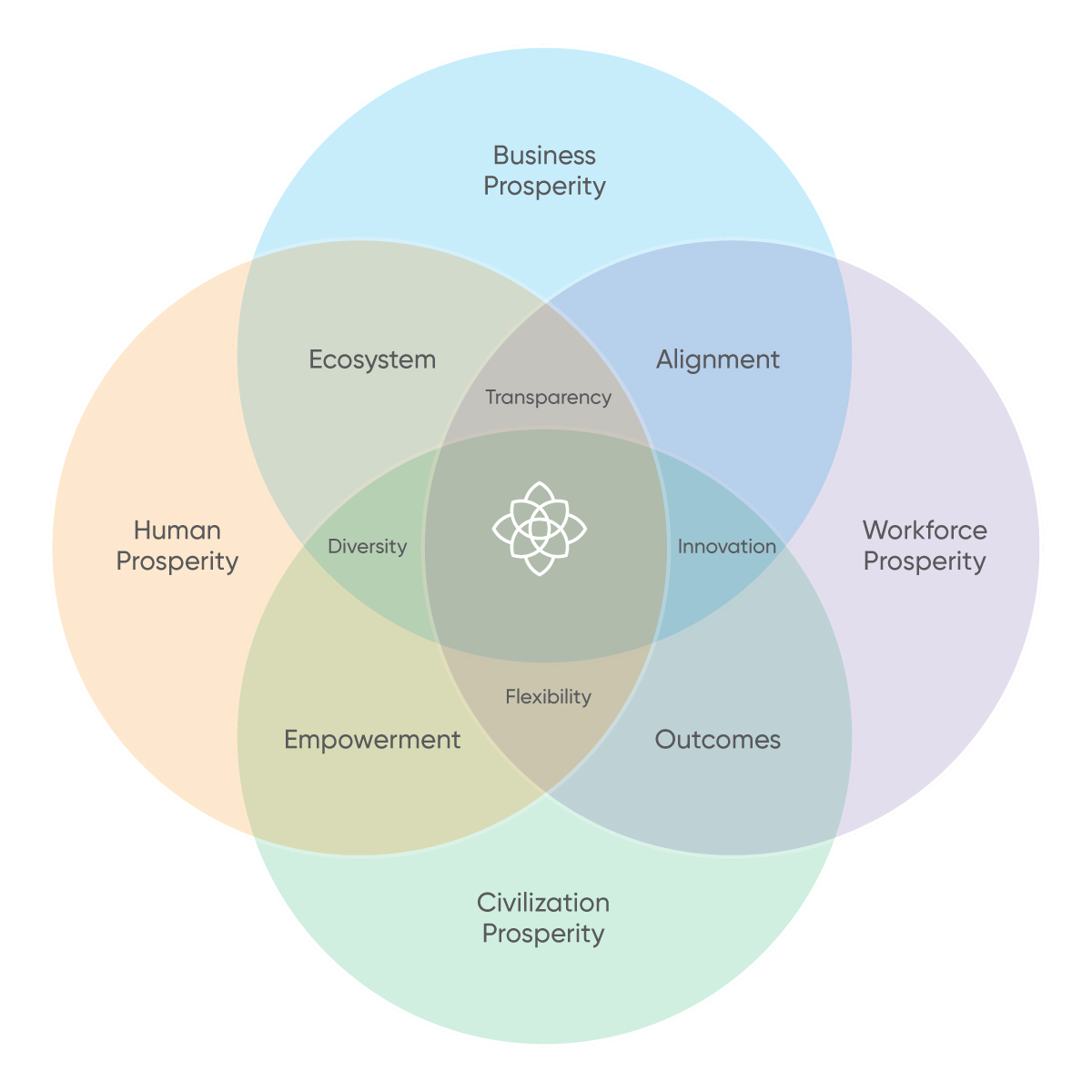 Prosperix Ikigai Design Principles
How do we create workforce prosperity?
The ability for the workforce to co-create and fulfill the collective goals and dreams of the entire workforce, business, and it's clients in complete alignment and harmony.
The ability for businesses to thrive and reach their highest potential, ensuring their long term goals and dreams become a reality.
The ability for individuals to bloom and fulfill their highest potential by utilizing their skills and talent to have meaningful impact.
When individuals, the workforce and businesses prosper together, there is a direct effect on civilization as a whole, leading to the attainment of meaningful global outcomes.
A culture in which individuals are treated as stakeholders and their opinions, beliefs, feelings, and needs are heard, valued, respected and acted upon.
Transparency enables greater visibility, accountability and allows for fixing of inequities by sharing information openly amongst stakeholders. Fostering a transparent environment increases trust and partnership over time.
Valuing diversity recognizes differences between people and acknowledges that these differences are not only a valued asset, but a necessity to achieving great results and outcomes. Diversity can also provide greater choice and variety in options and opportunities.
An environment in which there is mutual agreement on the long term dreams, vision, path, and outcomes, resulting in greater buy-in, trust and commitment.
To achieve meaningful outcomes requires the courage to imagine a better future, agree upon what it should look like, and an iterative, long-term and balanced approach that is performance-based and human-centric at the same time.
A culture and environment that fosters balance, sustainability and harmony amongst all stakeholders, with keen understanding that prosperity for each member requires interdependency that benefits the whole.
Flexibility ensures that organizations can thrive in the most challenging of times because resilience and elasticity are designed-in as foundational elements.
The right innovation is a tremendous catalyst for growth and prosperity as well as facilitates resilience from the ongoing turbulence of a constantly changing environment.
Trusted by Leading Brands
















"Prosperix is a great option for our business. It allows us to achieve immediate objectives like process automation and enhanced business intelligence without sacrificing our long-term vision of developing win-win partnerships with our most reliable talent suppliers. Everyone involved is excited about where we are headed."
Vendor Manager
Information Technology
"Prosperix is a robust, end-to-end offering that is built for and aligned with today's agile business environment, especially considering its wide range of innovative technology."
Christopher J. Dwyer
Ardent Partners
"Within 48 hours of onboarding, Prosperix was submitting highly qualified candidates for hard-to-fill IT roles at highly competitive, and sometimes even lower, rates than our other suppliers."
Program Manager
Contingent Workforce
"Prosperix was by far the fastest supplier from onboarding to an offer being made. The Prosperix model is providing us with great candidates at highly competitive or even lower rates than all our other suppliers."
Program Manager
Contingent Workforce
Learn How Prosperix Can Help You Build An Extraordinary Workforce.