Become a Prosperix Hiring Marketplace Talent Supplier
Deploy your talent. Grow your business. Get rewarded.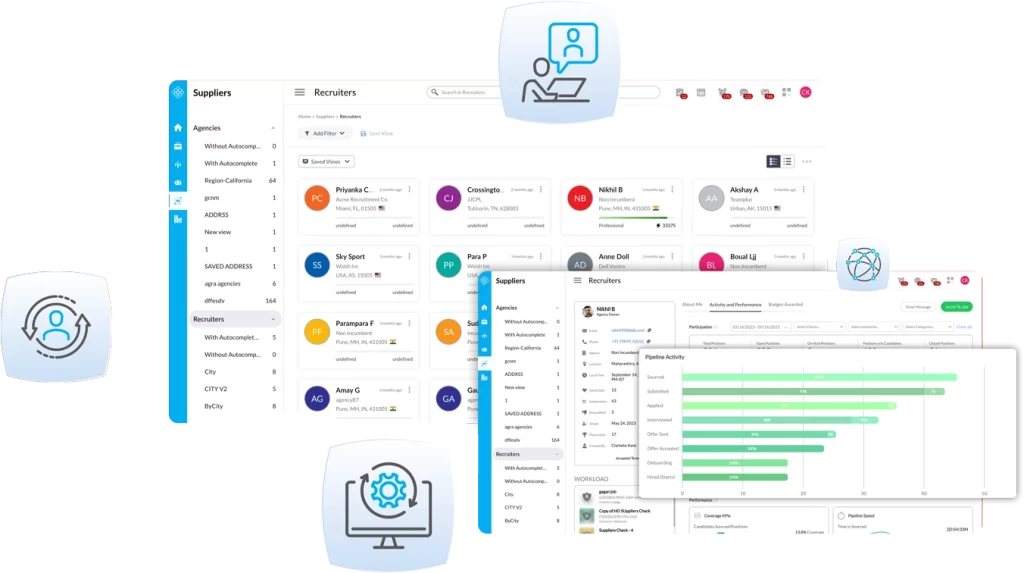 One Network, Unlimited Clients
The Prosperix Hiring Marketplace uses AI to match our clients' open jobs to a proven, ever-expanding network of talent suppliers and their talent pools. Suppliers choose the jobs for which they want to submit candidates, while earning rewards for strong performance and successful placements.


Our democratized system gets rid of outdated supplier tiering and lets you access thousands of positions based on your expertise and performance.
And you'll substantially increase your revenue potential when you take advantage of our industry-first Hiring Marketplace that fully integrates into a client's VMS, providing direct access to open contingent workforce roles.
Worry-free placements and quick payments
As the employer of record for all hires, we take care of all onboarding, payroll, and compliance matters, freeing you up to seek out and submit more candidates. After hiring your candidate, we pay you within 15 days after invoice submission.
You'll gain access to new job opportunities as soon as you register. Every day, you can act on new postings, with no additional business development effort. You can also actively engage in the job requisition process through direct collaboration with hiring teams.
Our Hiring Marketplace goes beyond the traditional applicant tracking system features like managing resumes, taking notes, and setting up appointments. We bring revenue opportunities directly to you and your recruiting team. Our built-in AI automatically matches your candidates to new jobs and then notifies you so you can take immediate action.
Strengthened, more recognizable brand
Become a supplier of choice within the Prosperix Hiring Marketplace. With a customizable online presence, your profile and candidate interactions will convey a trusted, reliable brand. And those candidates will appreciate their experiences, often turning into brand ambassadors for their suppliers.
Talent supplier recognition and rewards
Receive recognition and rewards for becoming a top supplier, demonstrating exceptional performance, and having great business impact. We understand that when you help our clients succeed, we all thrive. So we recognize your contributions, commitment, and success – with monetary and other rewards.