Resource Library and Webinars
Empower your learning journey with our comprehensive resource library and engaging webinars.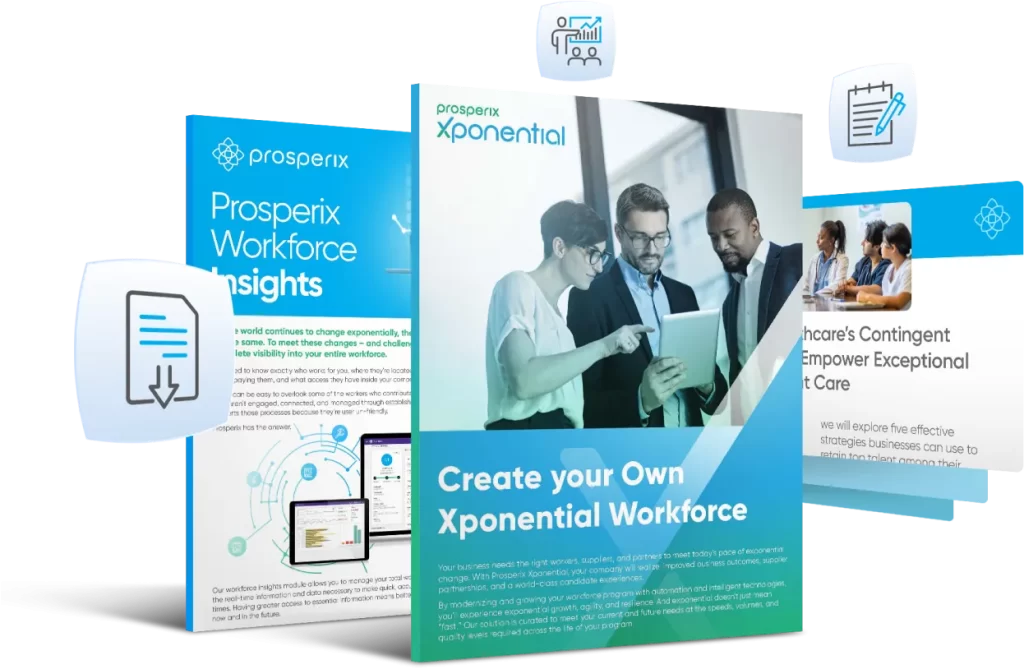 Watch our videos for updates on Prosperix's latest developments, technology achievements, and industry activity.
Manage your workforce and achieve outstanding hiring outcomes.
Prosperix Hiring Marketplace
Hire at scale using a network of suppliers and talent pools.
A complete and comprehensive solution to empower and transform your contingent workforce.
Build next-gen contingent workforce programs through a trusted MSP partner.
Talk with one of our experts to learn how Prosperix can help you build your own extraordinary workforce.