Enhance your contingent workforce program by incorporating essential workforce solutions and partnering with our team of experts.
What Workforce Solutions Can Do For Your Business
Workforce Strategy & Advisory Services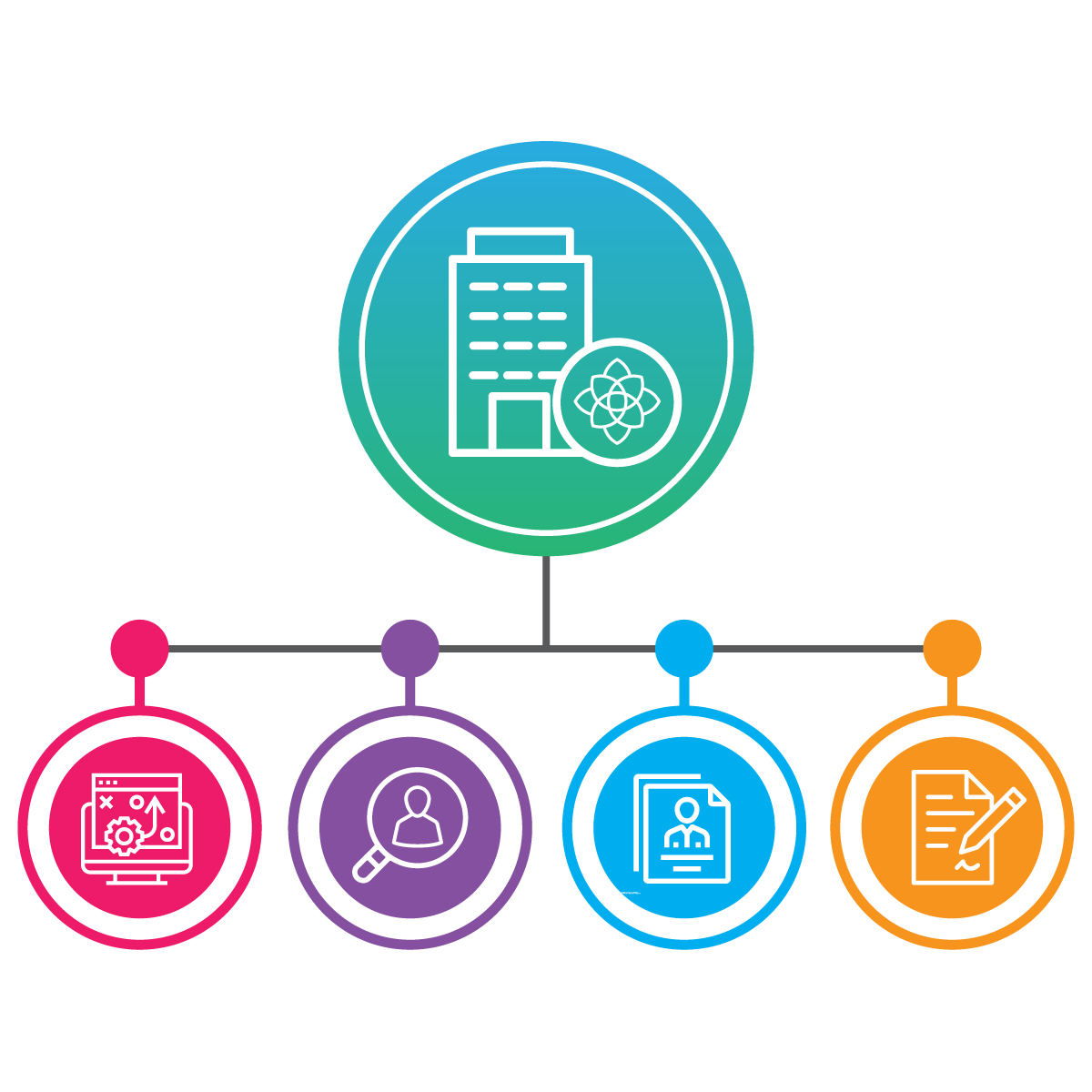 Prosperix acts as an extension of your organization, taking responsibility for helping you achieve your workforce goals of building a best-in-class workforce program that achieves extraordinary outcomes. We take a consultative approach to help you imagine and define your workforce of the future, and support you with the specific strategies and tactics required to make it a reality.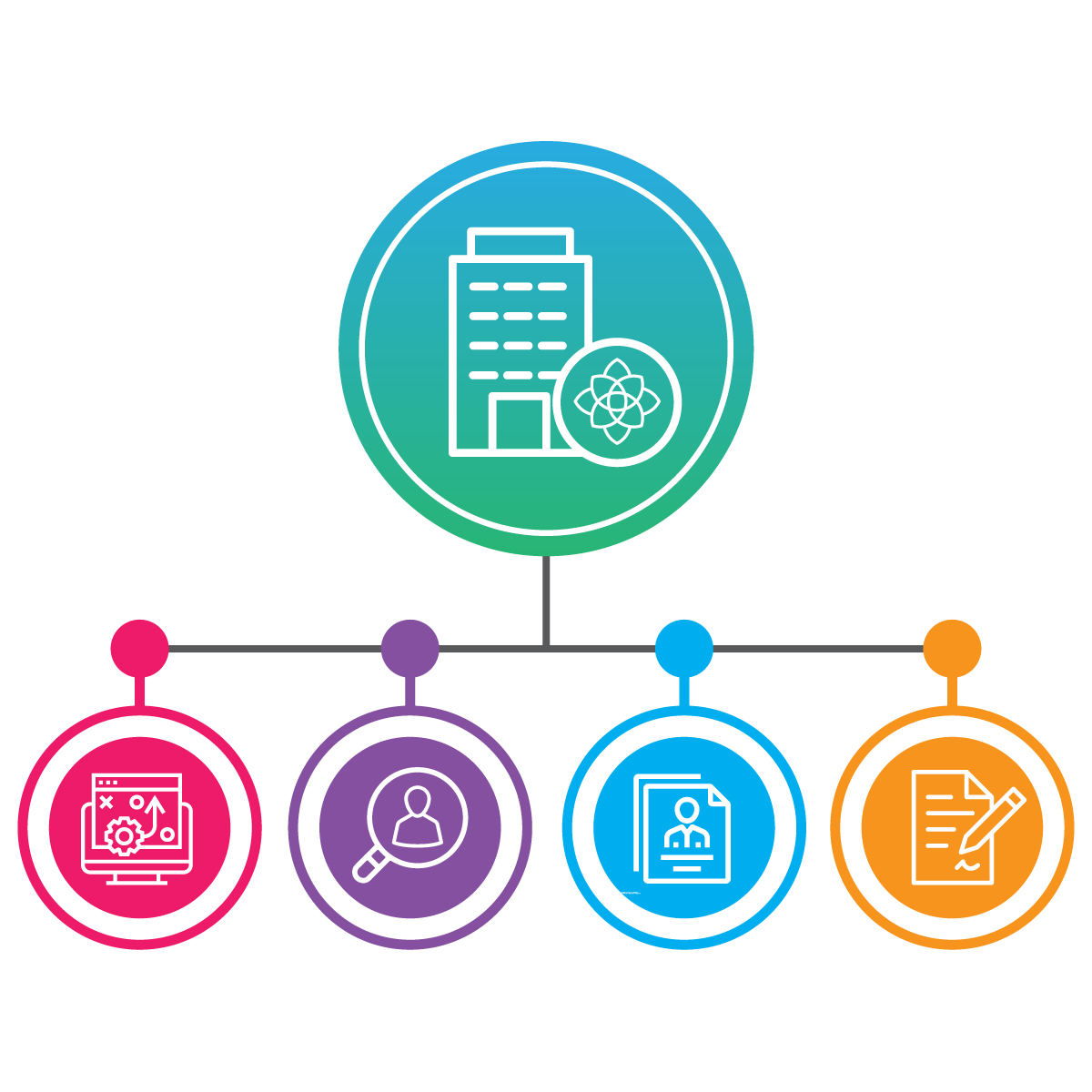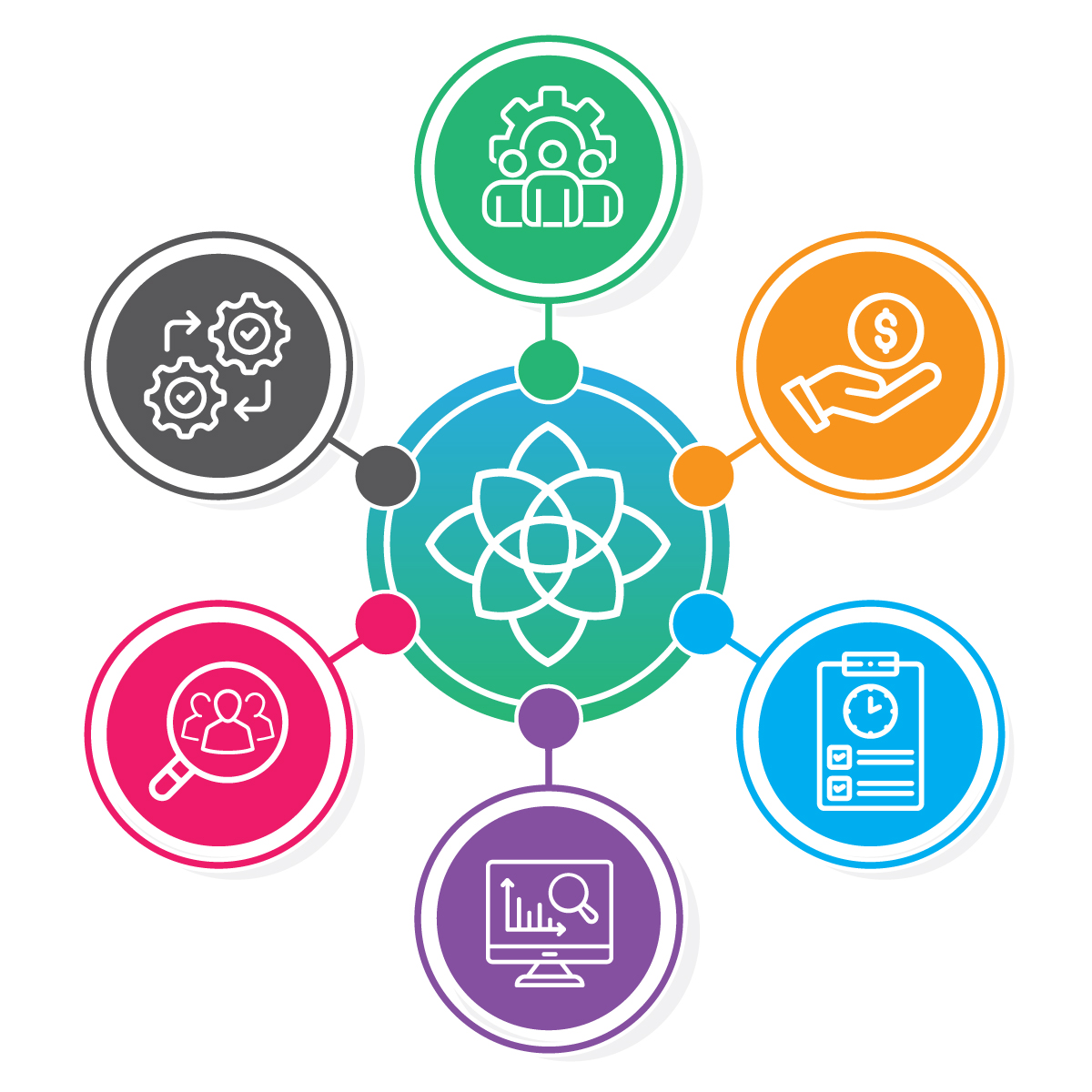 MSP Services And Contingent Workforce Management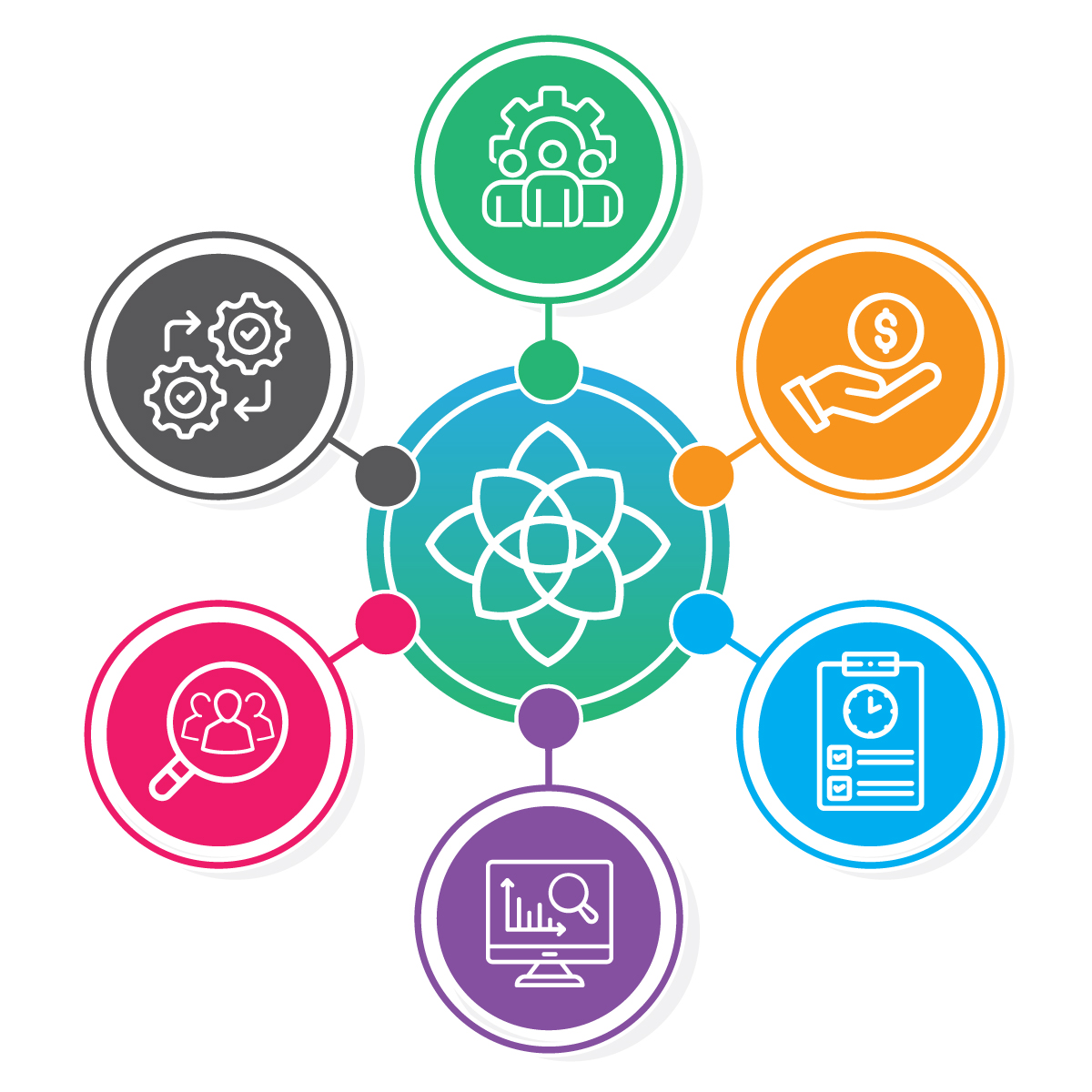 As your MSP, Prosperix oversees and manages your entire contingent workforce program, relieving you of the associated administrative and logistical burdens. 
Our team of experts provides high-touch, concierge level service for all facets of the hiring and workforce management process, including: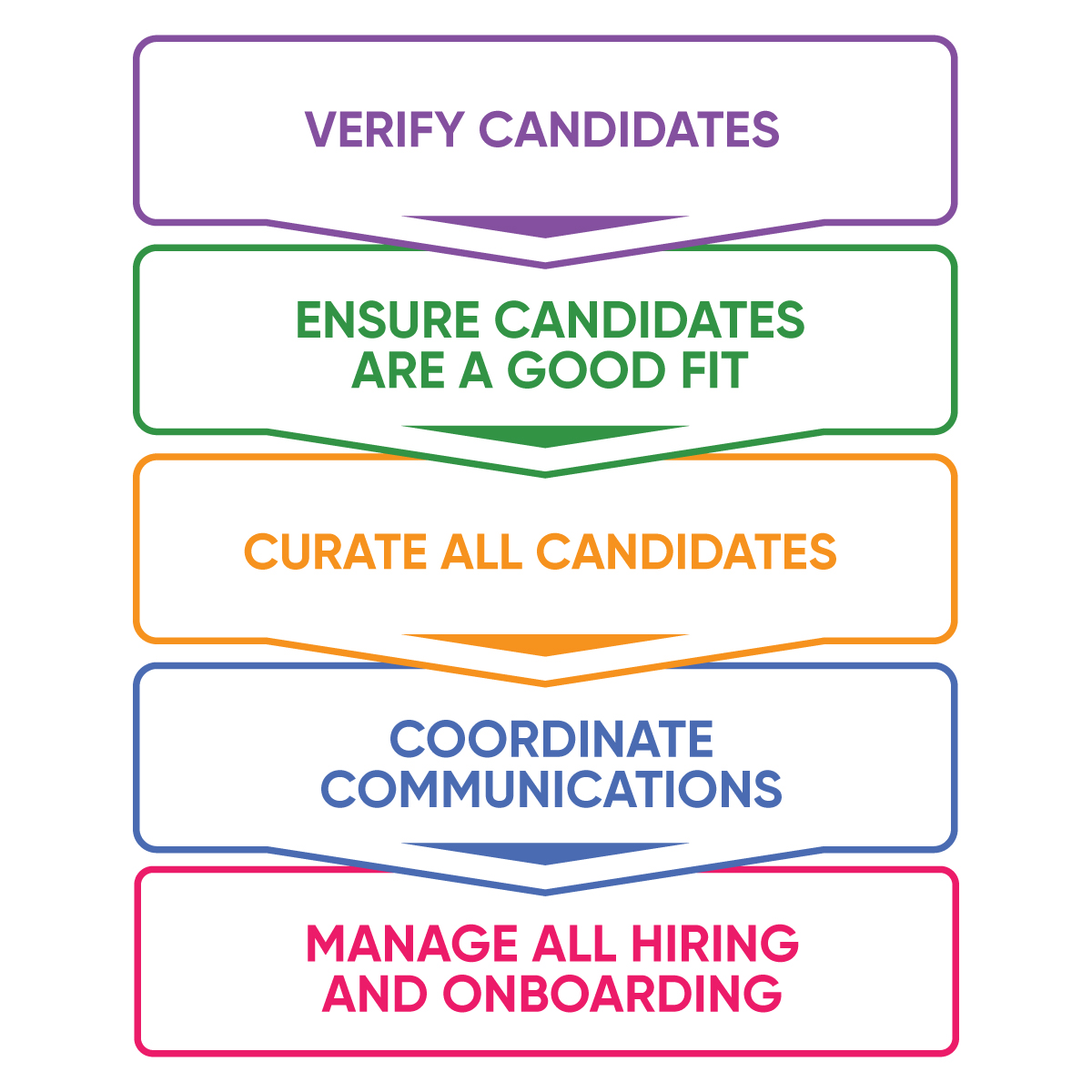 Reduce the workload of internal hiring teams by leveraging qualification and curation of candidates by Prosperix. We provide active curation through our team of Talent Advisors for every position posted in our VMS Network and Hiring Marketplace.
When you receive candidates to review, they've already been qualified and screened by the representing recruiter and shortlisted and curated by our team. We take care of the following: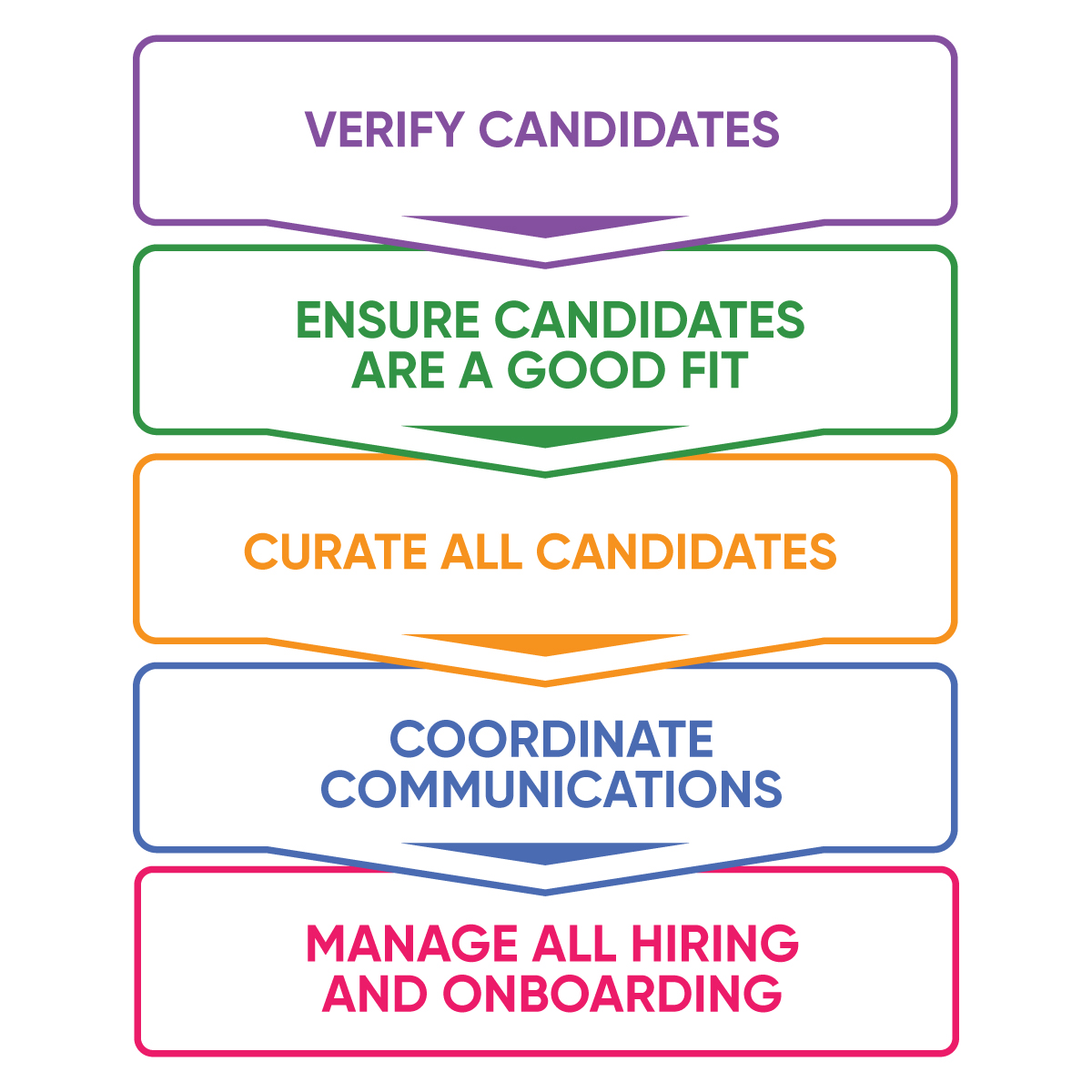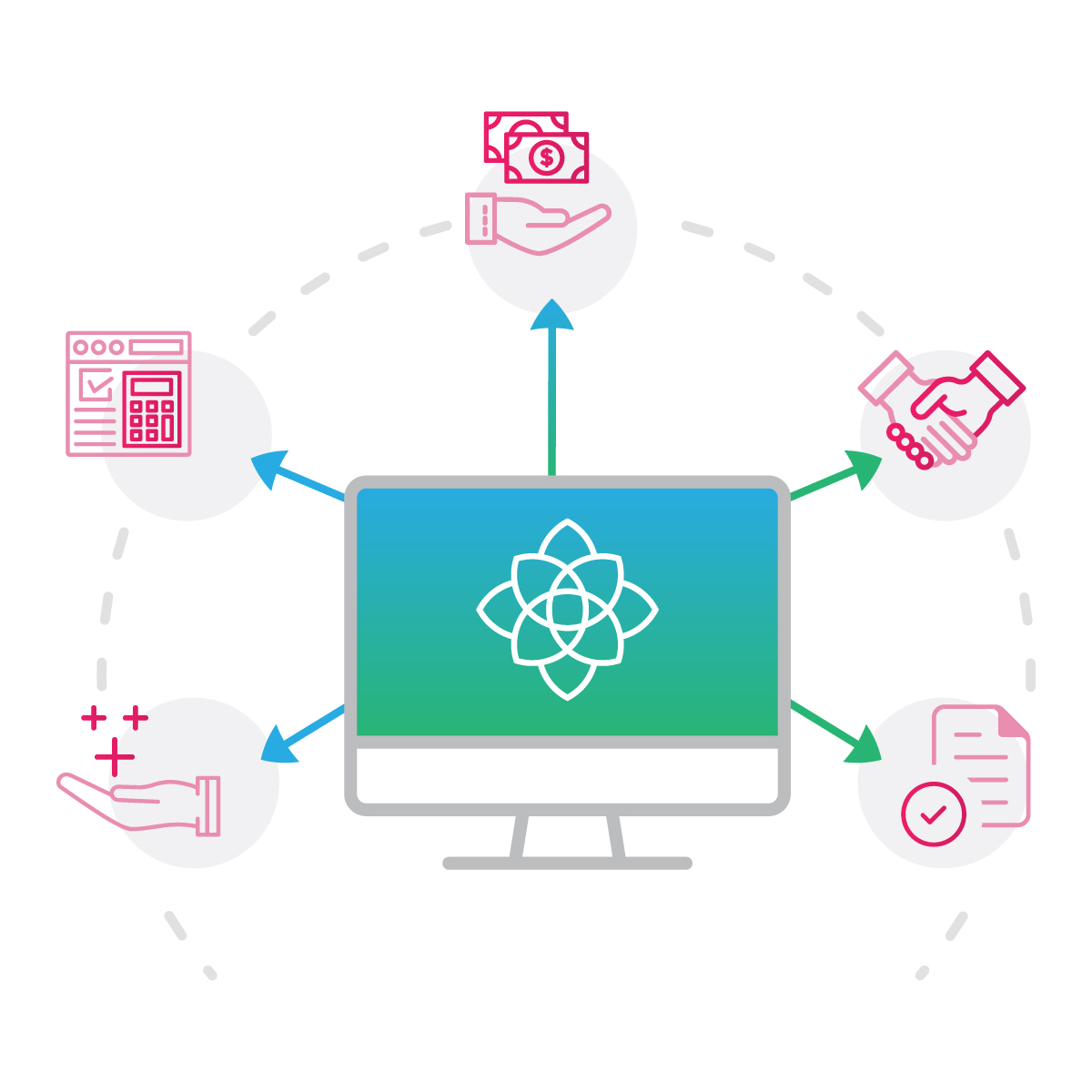 Payroll and Employer-of-Record Services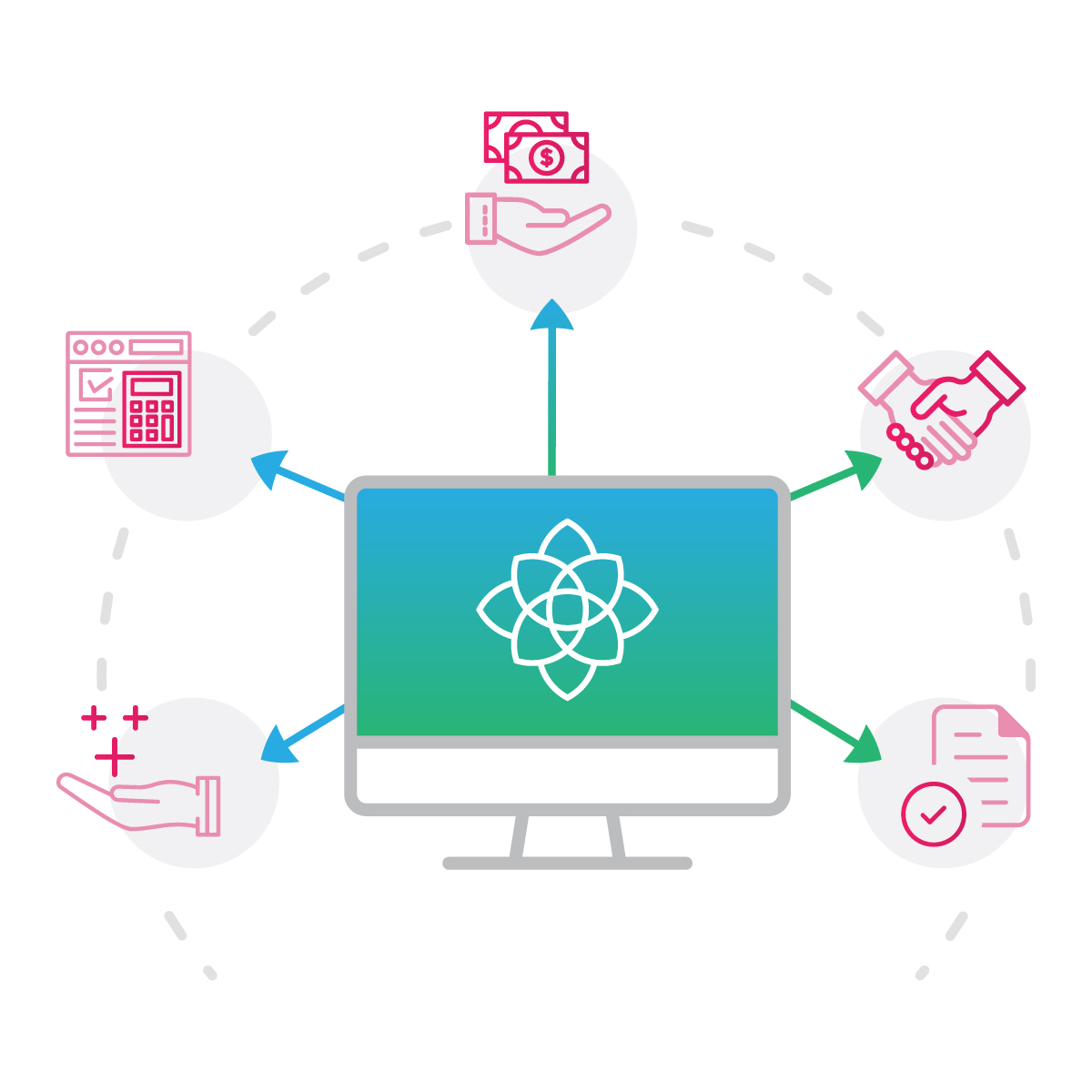 The Prosperix Payrolling and EOR service provides clients with the ability to immediately enroll and onboard identified candidates, with Prosperix serving as employer-of-record and assuming all roles and responsibilities, including:
1099 Independent Contractor and Agent-of-Record Services
Prosperix mitigates the risk of managing a 1099 independent contractor (IC) workforce. Our IC Services are designed to be flexible while providing you with protection from the potential risks associated with engaging with an independent contractor workforce.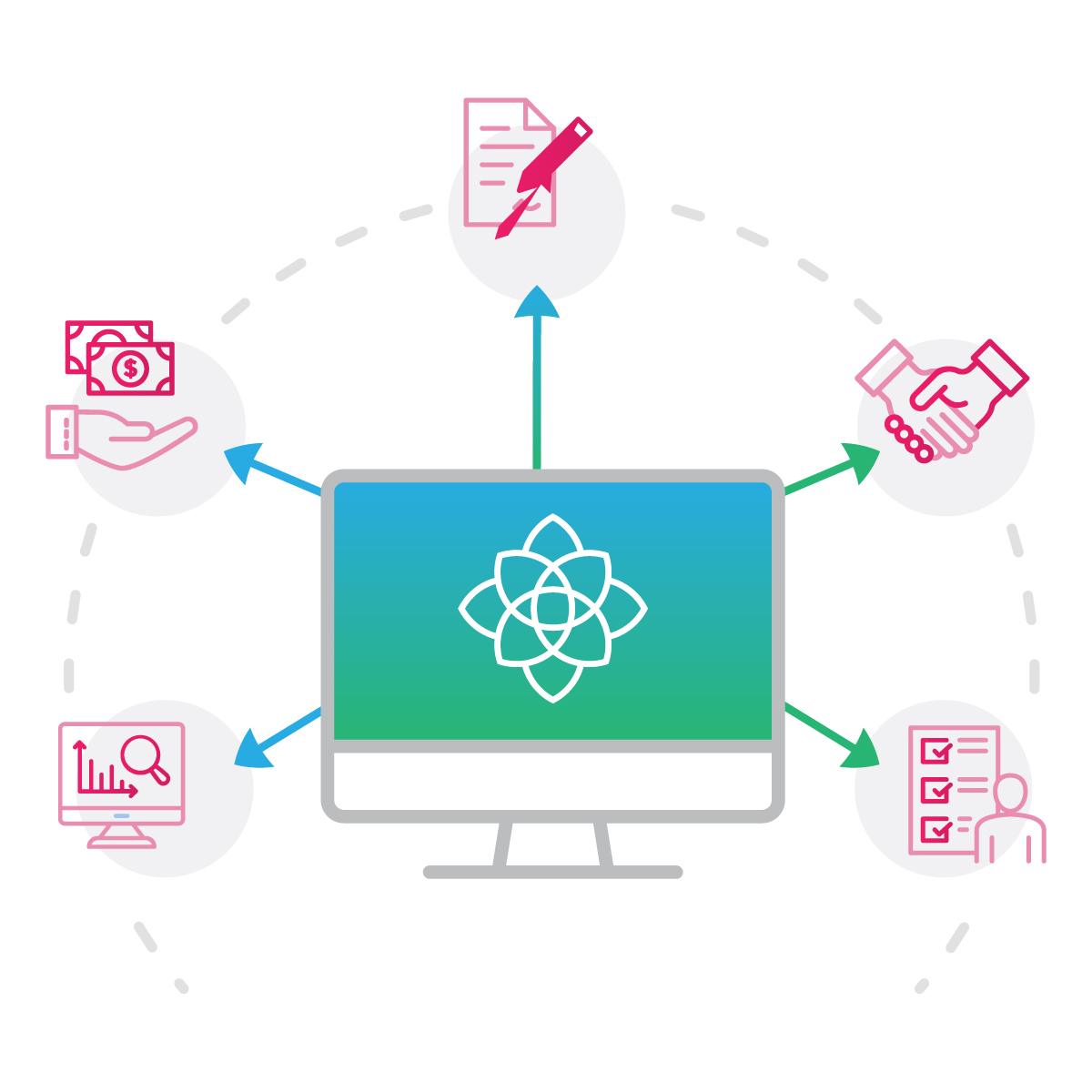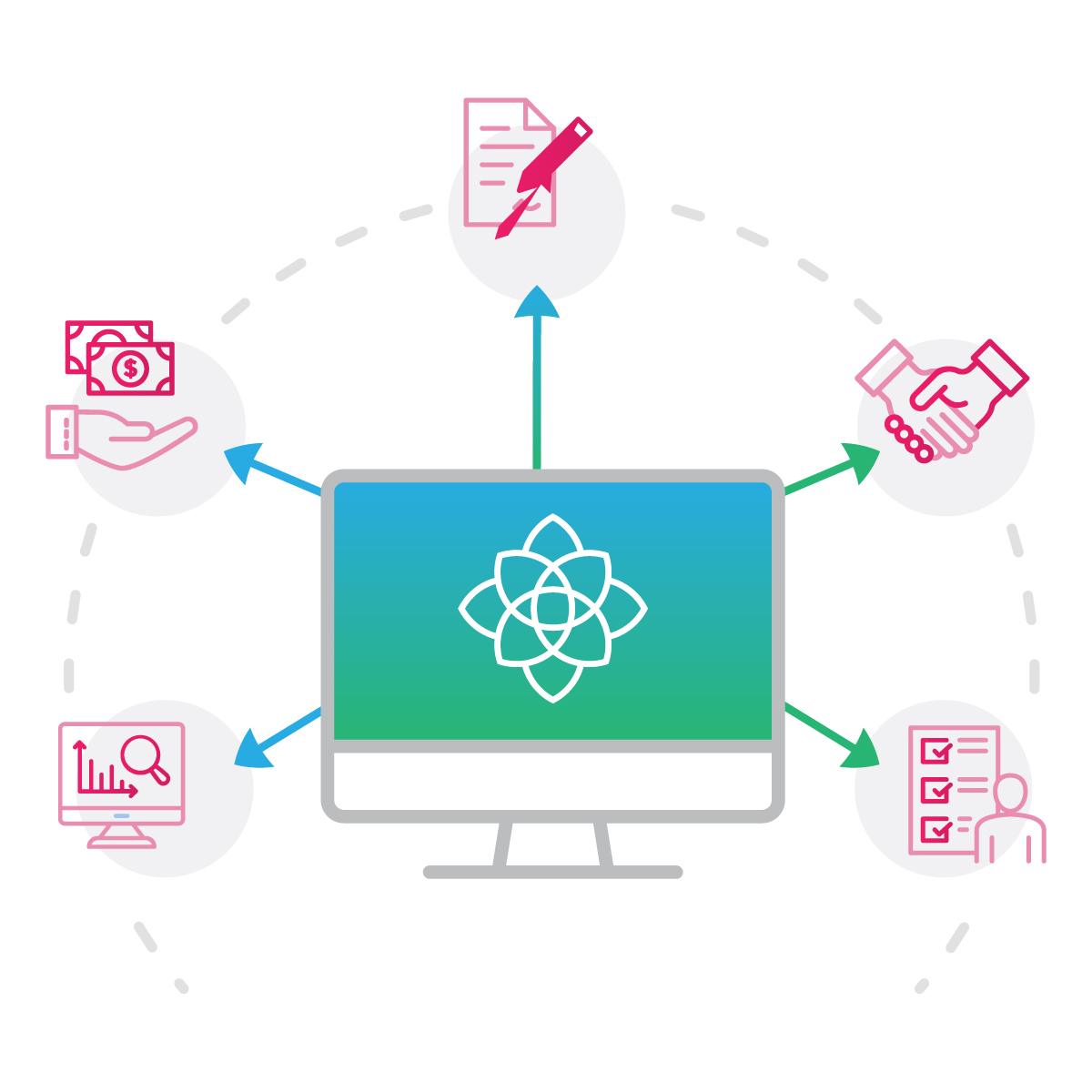 Prosperix works with you to create a compliance and governance process that adheres to program policies while ensuring the guidelines do not limit your ability to build an extraordinary workforce that achieves outstanding outcomes. We understand the importance of ensuring the entire workforce is managed in accordance with federal, state and local laws while observing industry best practices and compliance standards. 
Our compliance efforts extend to all areas of your program, including:
Our contingent workforce solution enables precise connections, richer insights, lower costs, and faster hiring in a cloud-based platform.
Crowdstaffing Hiring Marketplace
Access a marketplace of thousands of suppliers and talent pools to efficiently fill your open positions.
Scale your team, build talent pipelines, access talent for hard-to-fill positions, and hire for critical roles quickly.
Access your organization's existing talent pools and extend your reach into additional talent pools to find quality candidates, speed up time-to-hire, and provide immediate cost savings.
"Prosperix is a great option for our business. It allows us to achieve immediate objectives like process automation and enhanced business intelligence without sacrificing our long-term vision of developing win-win partnerships with our most reliable talent suppliers. Everyone involved is excited about where we are headed."
Vendor Manager
Information Technology
"Prosperix is a robust, end-to-end offering that is built for and aligned with today's agile business environment, especially considering its wide range of innovative technology."
Christopher J. Dwyer
Ardent Partners
"Within 48 hours of onboarding, Prosperix was submitting highly qualified candidates for hard-to-fill IT roles at highly competitive, and sometimes even lower, rates than our other suppliers."
Program Manager
Contingent Workforce
"Prosperix was by far the fastest supplier from onboarding to an offer being made. The Prosperix model is providing us with great candidates at highly competitive or even lower rates than all our other suppliers."
Program Manager
Contingent Workforce
Learn How Prosperix Can Help You Build An Extraordinary Workforce.