Our contingent workforce solution brings together hiring businesses, talent suppliers, and candidates into a common ecosystem, enabling precise connections, richer insights, lower costs, and faster hiring in a cloud-based Vendor Management System.
Trusted by Leading Brands
















Build and manage an extraordinary workforce with our Vendor Management System.
Fully Integrated Hiring Marketplace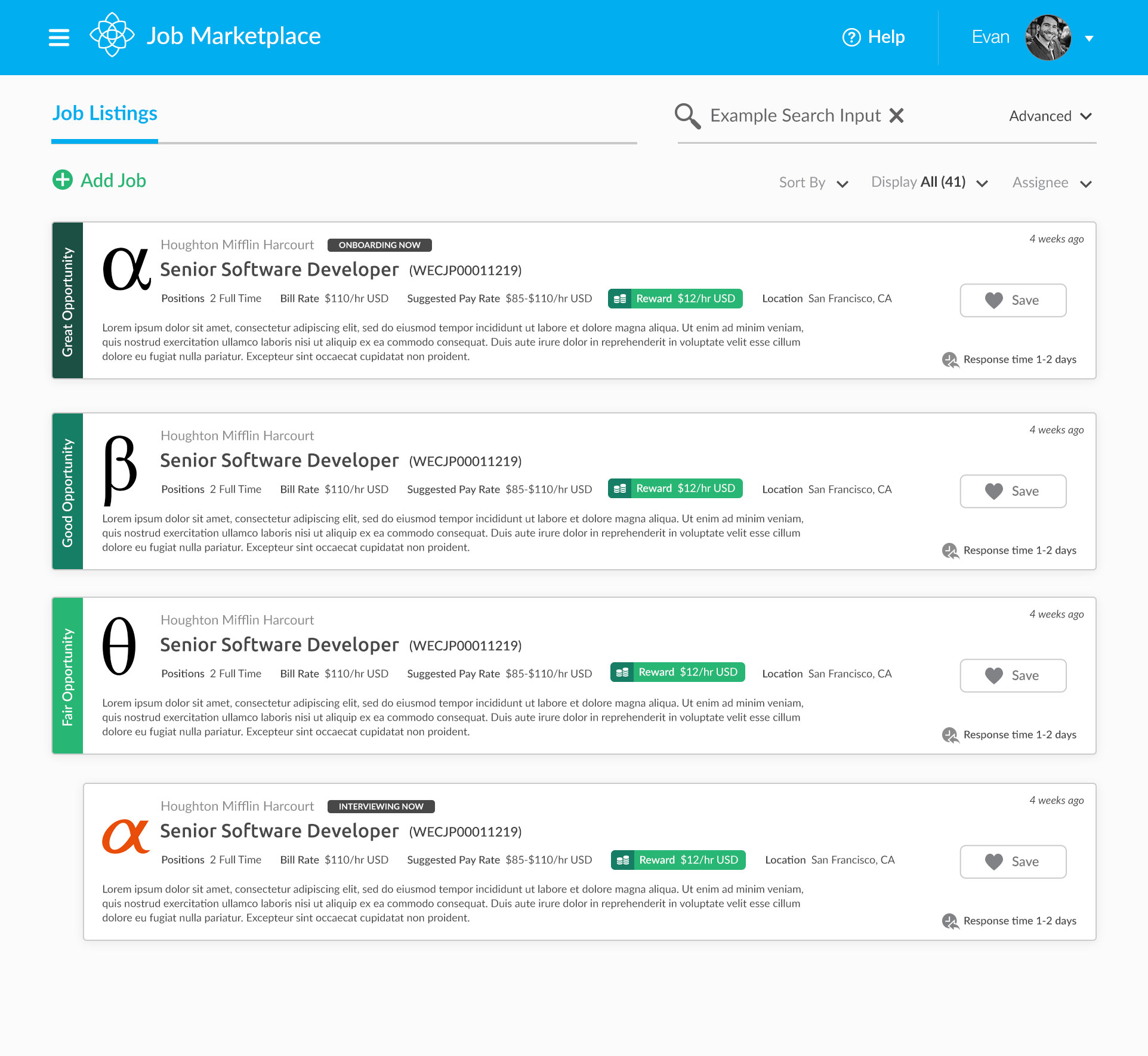 Prosperix VMS Network is fully integrated with a Hiring Marketplace where you can manage your existing talent suppliers, as well as access a growing network of thousands of motivated talent suppliers representing every skill, niche and geography in the US and Canada.
The Hiring Marketplace includes a diverse variety of talent suppliers: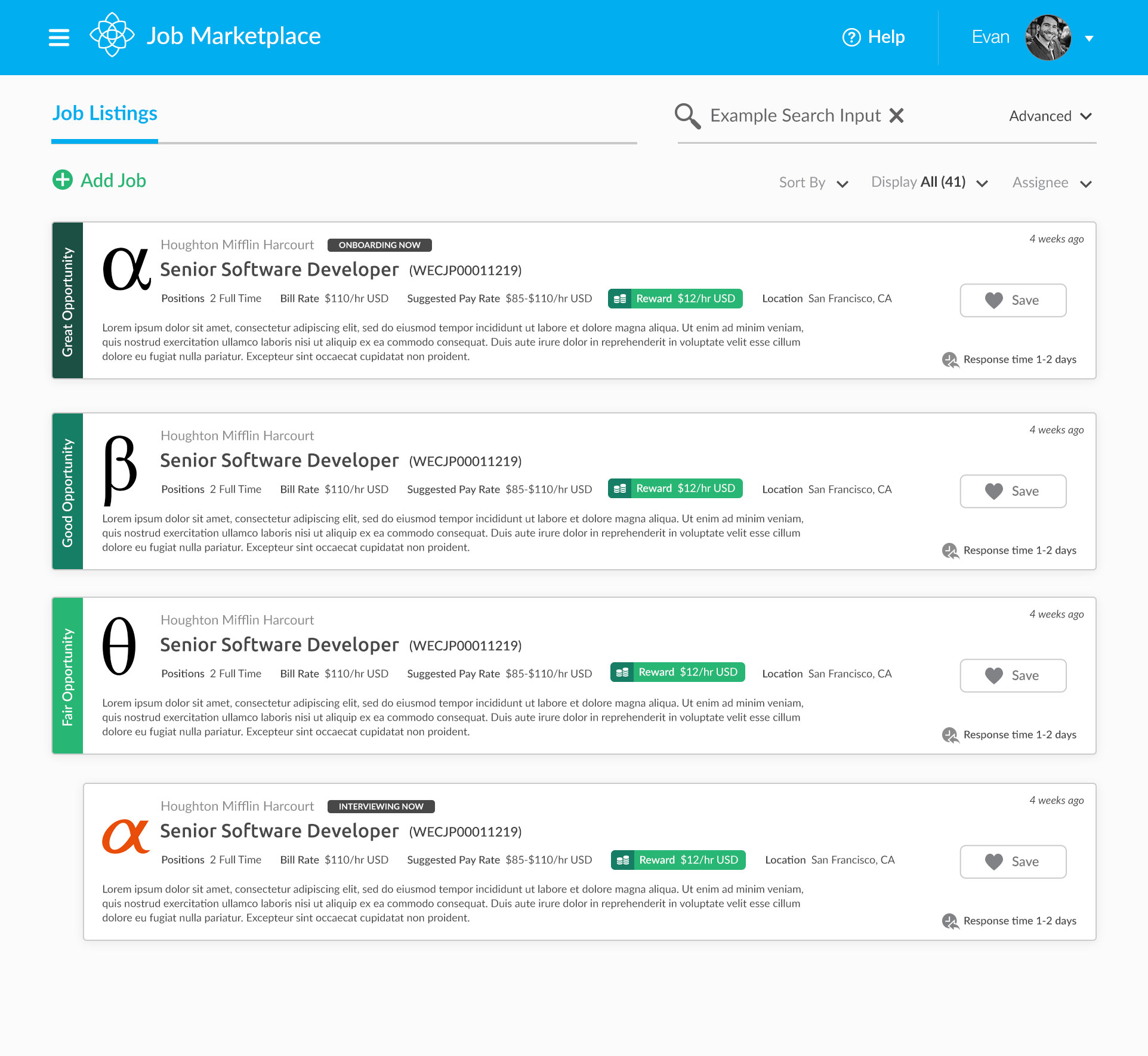 Real-Time Reporting & Analytics
The platform includes real-time reports and analytics to track key performance indicators (KPIs) such as candidate coverage, job performance, spend management, and the health of your company's overall contingent hiring program. Your data is accessible in real-time, so you don't have to wait to view data on a weekly, monthly or quarterly basis to analyze metrics like:
Assess the quality of your hiring process with scorecard metrics that provide insight into how many candidates turn into successful hires.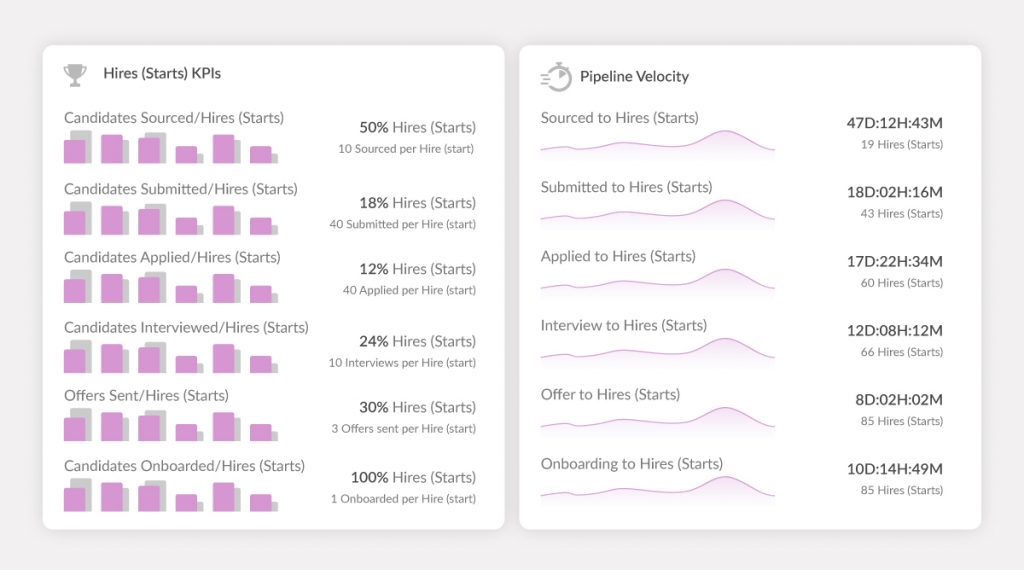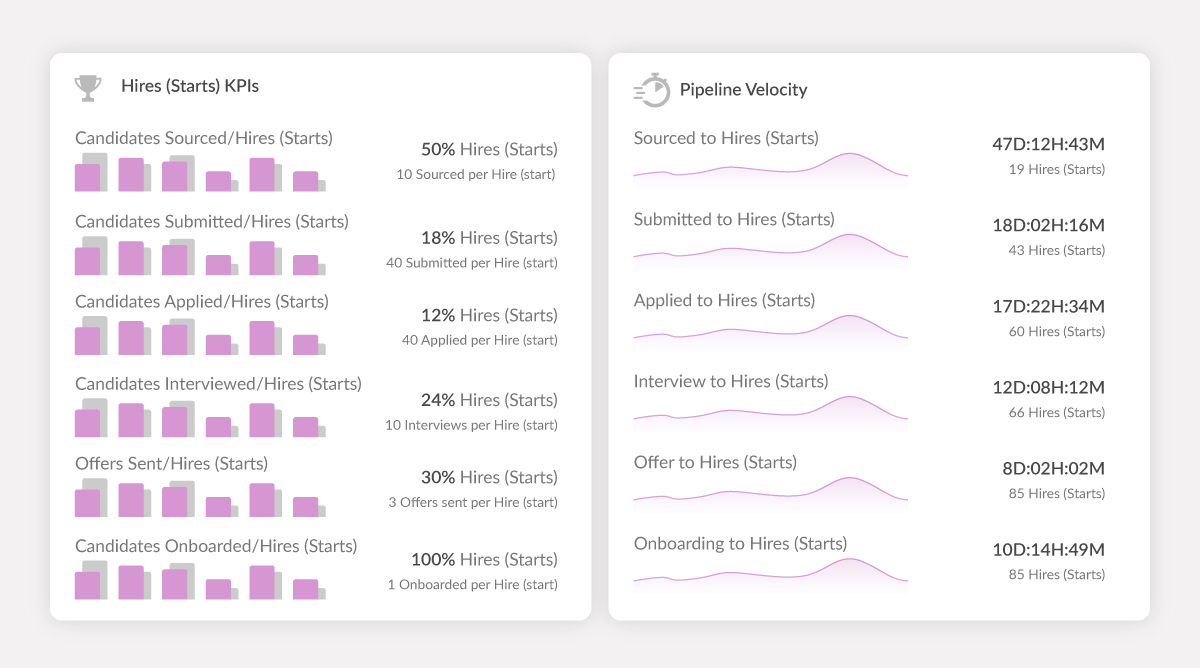 Assess the quality of your hiring process with scorecard metrics that provide insight into how many candidates turn into successful hires.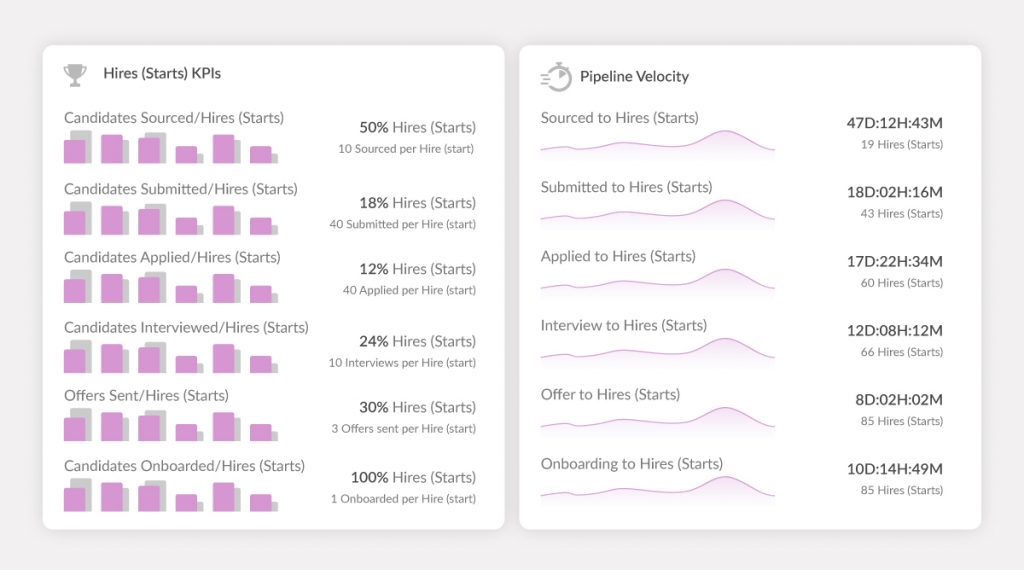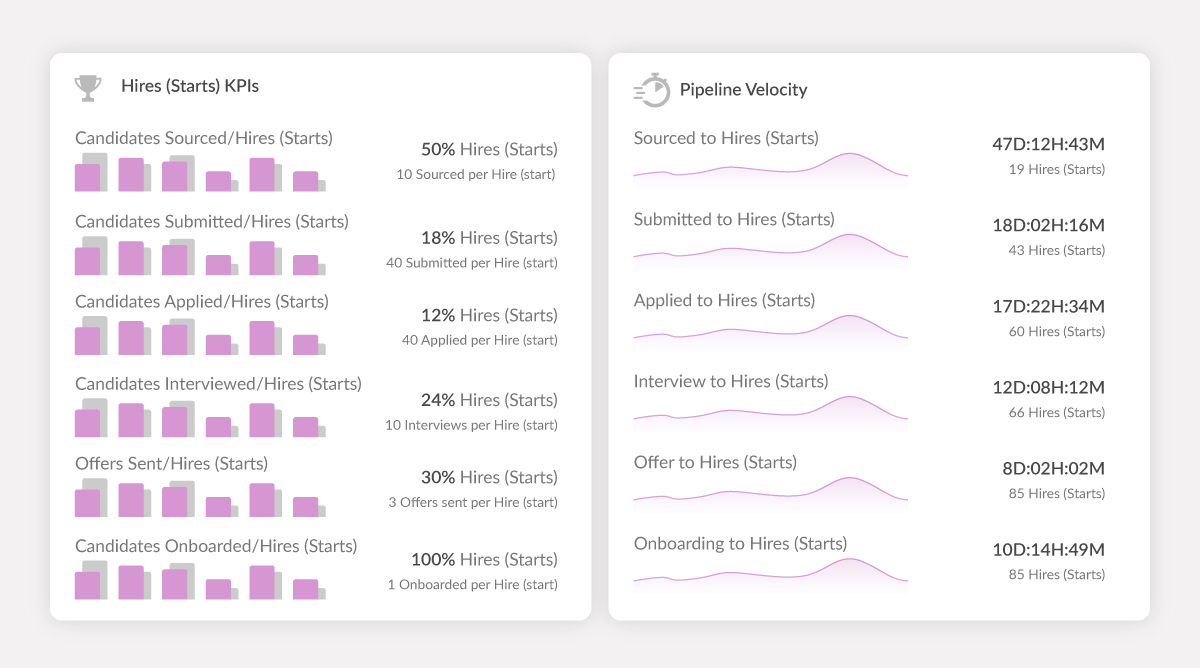 View the status of all of your job postings to get a complete picture of your hiring initiatives.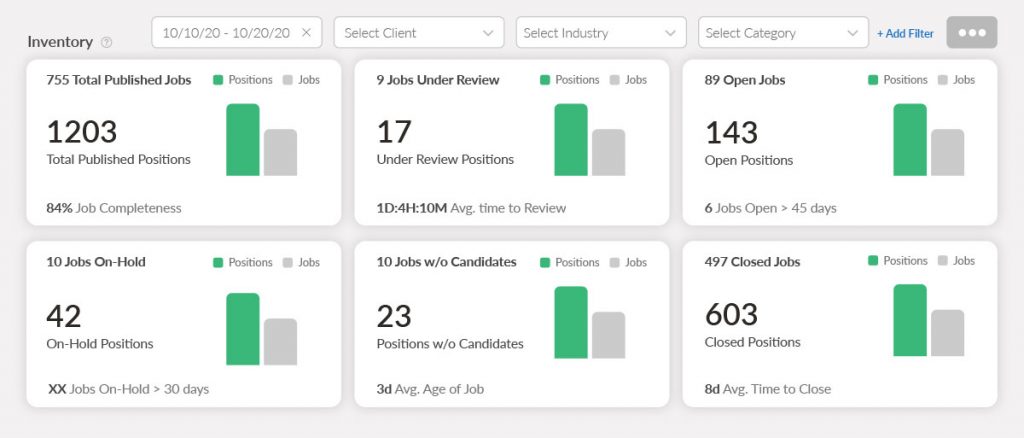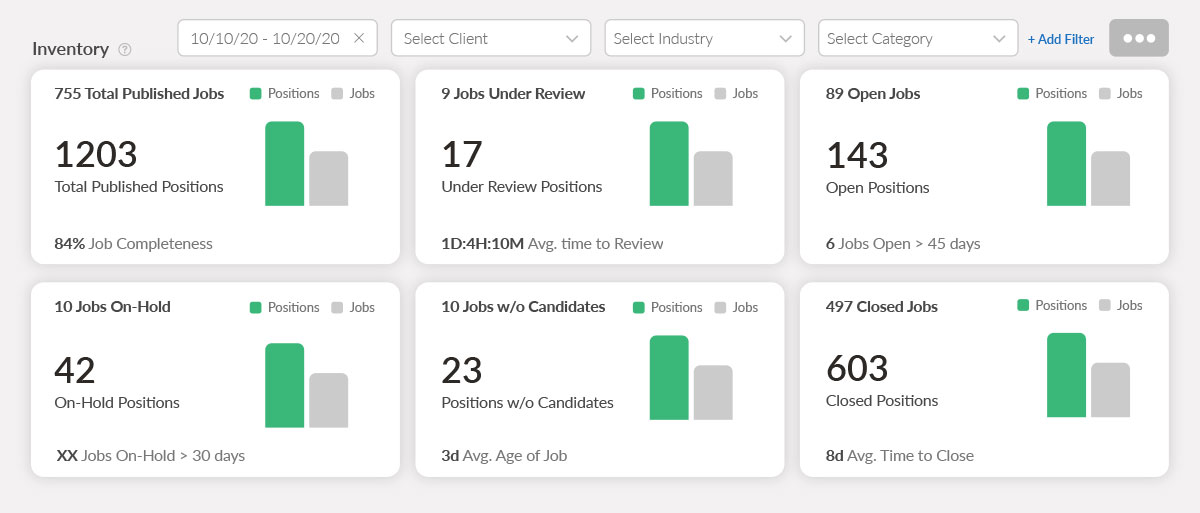 See how talent suppliers are interacting with and supporting your open positions.


Comprehensively view every stage of your hiring pipeline to understand the speed and efficiency with which candidates move from one stage to the next.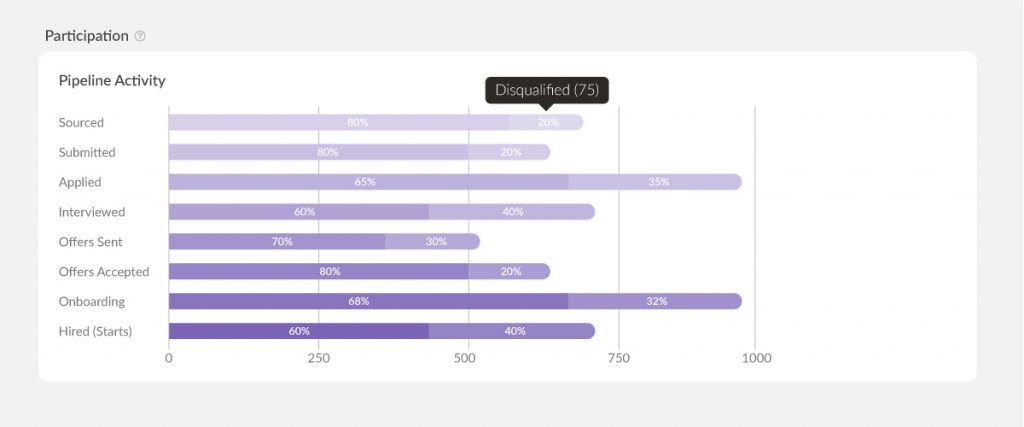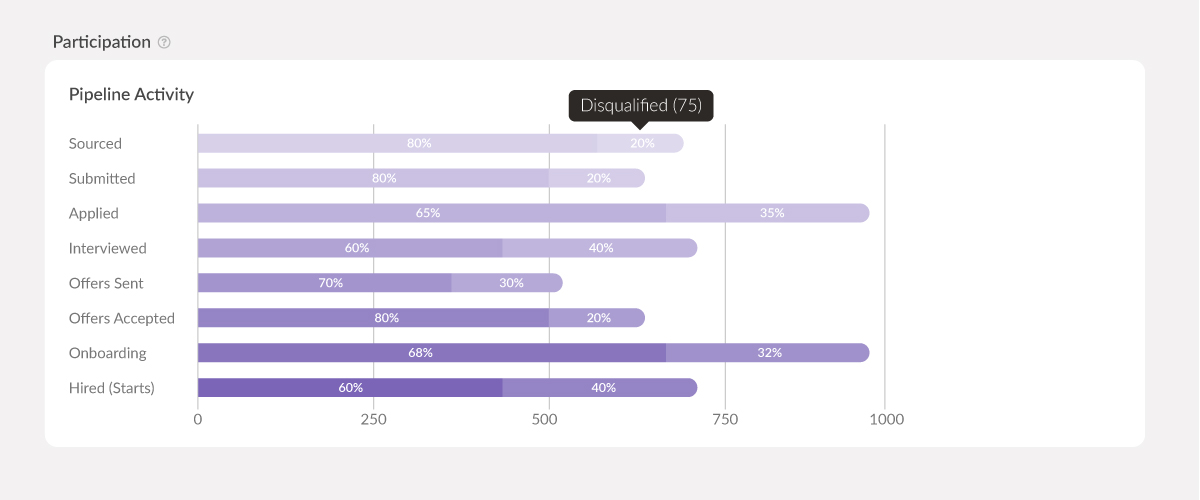 Get unique and actionable insights into the reasons candidates are disqualified across your hiring program.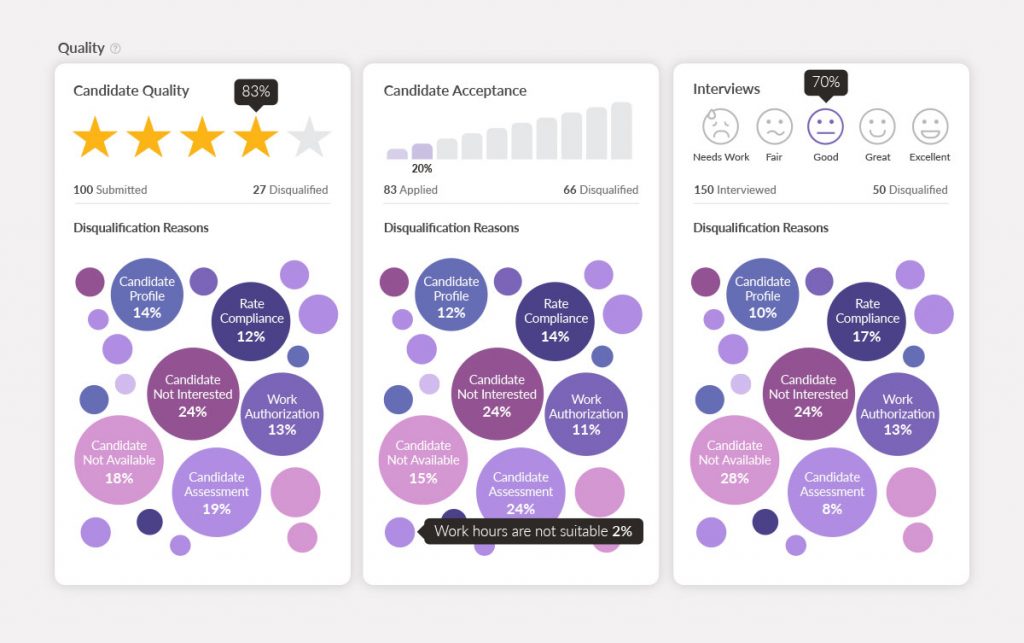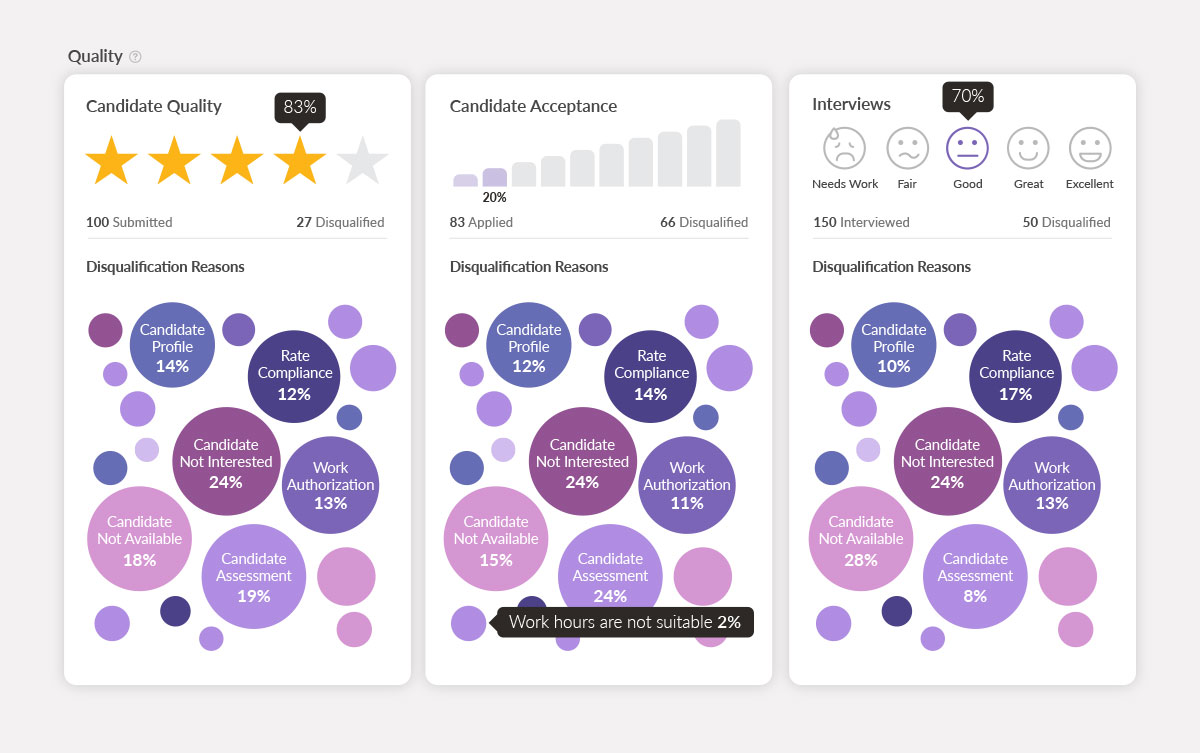 See how many submissions are compliant with your defined bill rates or pay rates.


View your previously-hired-for positions, total hires, average duration of assignment, and other details.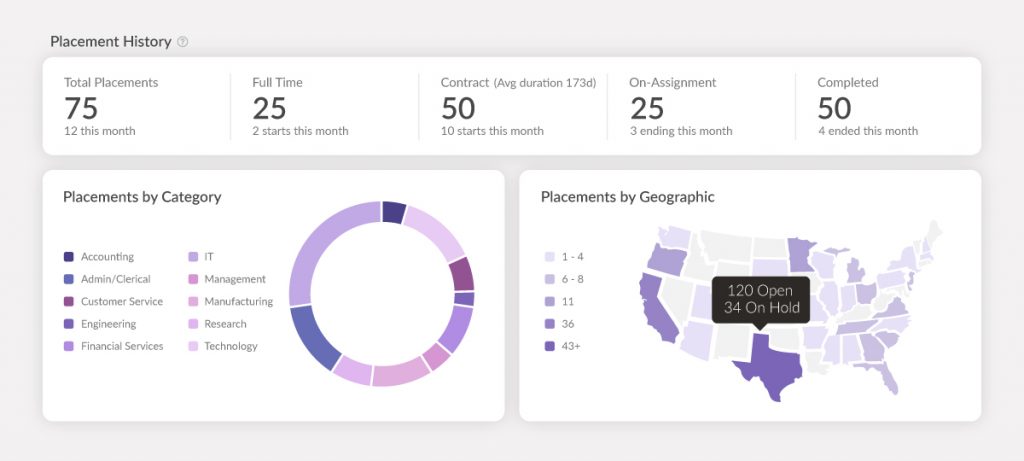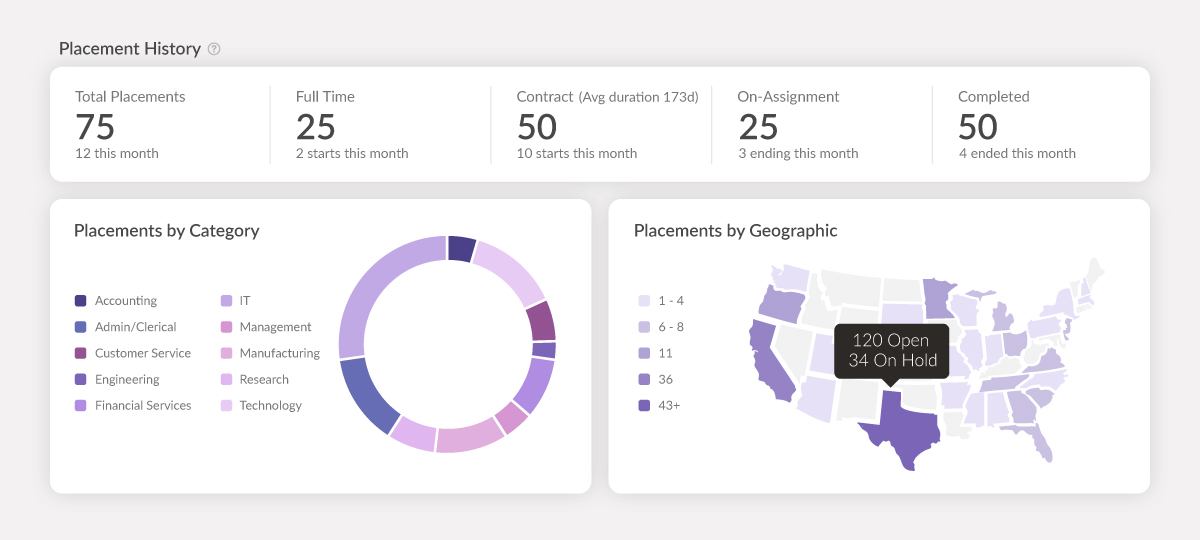 Fast and Flexible Hiring Workflows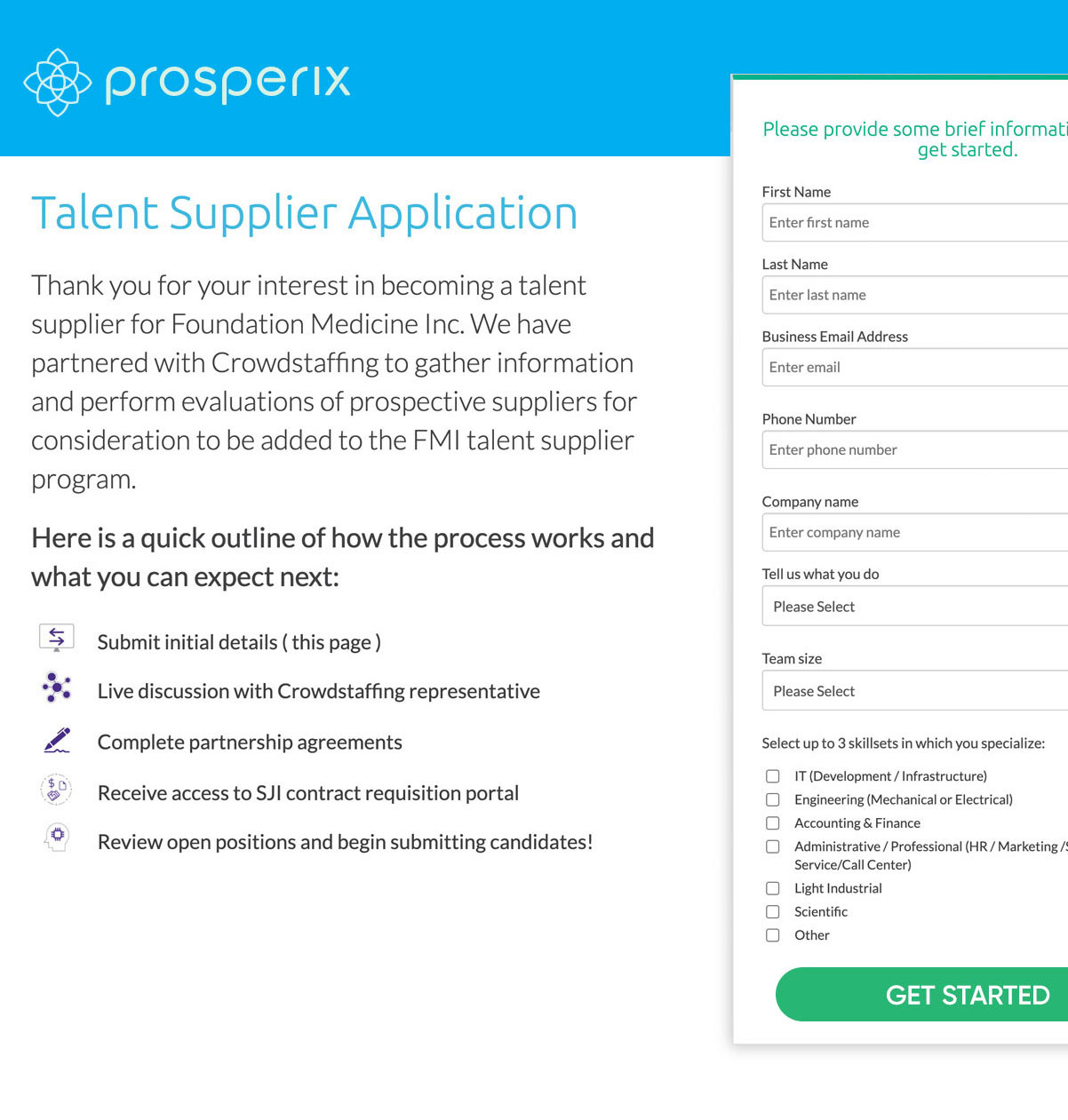 Customize your hiring workflow for each job requisition so that it aligns with processes that work best for you and your team. Within the hiring workflow, you can configure hiring stages like assessments, interviews, onboarding and more using a drag-and-drop interface, giving you maximum flexibility to hire as you choose.
Customize each stage of the hiring process for full flexibility: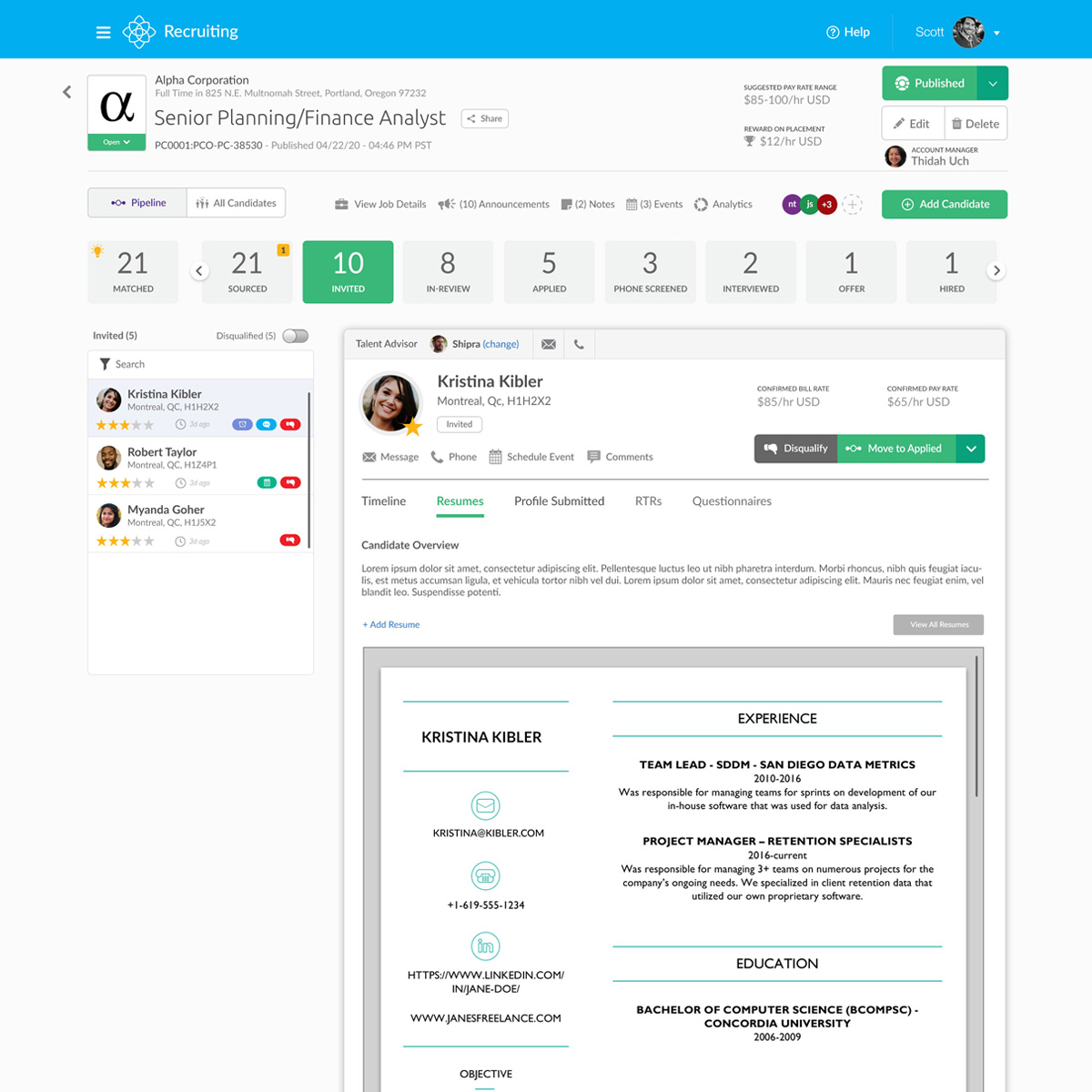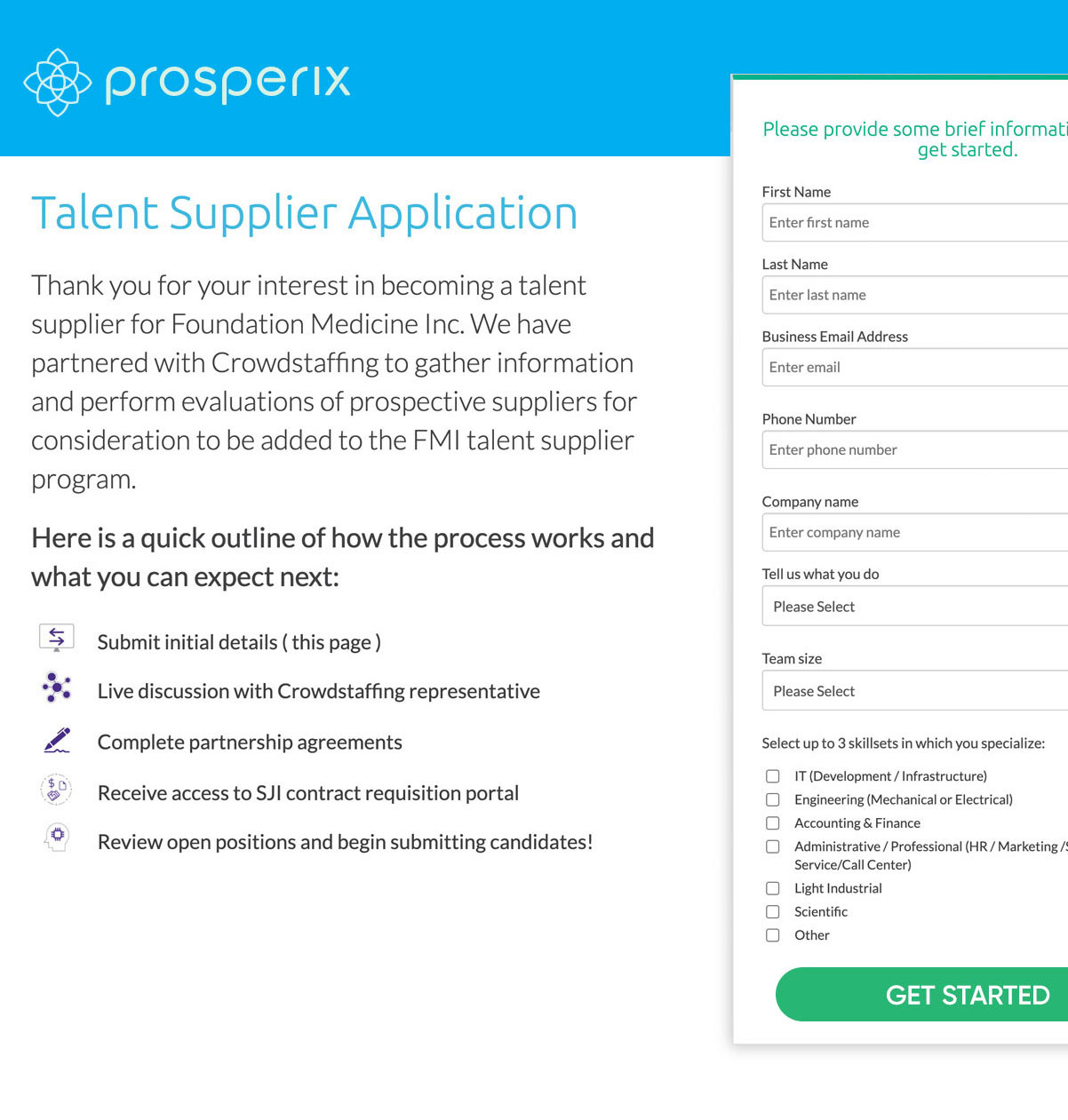 Automated Supplier Management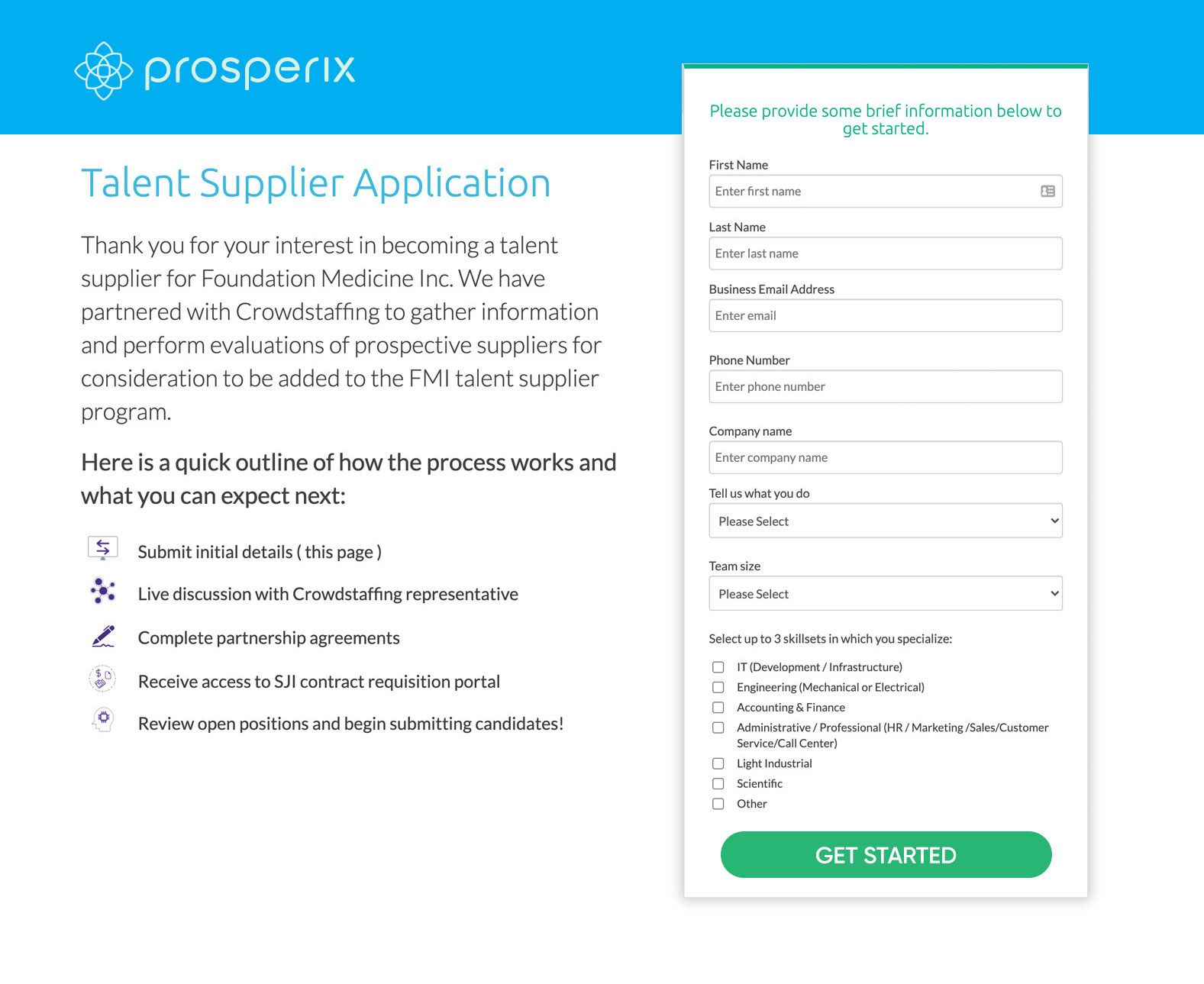 With Prosperix VMS Network, we've taken a new approach to supplier management that reduces friction, leverages automation, and allows suppliers to begin contributing immediately.
Powerful AI to Enhance Outcomes
Our Marketplace AI matches jobs to the best suppliers based on a number of real-time parameters that ensure that the right suppliers are engaged on the right roles at the right time, resulting in full submission coverage, greater supplier competition and improved rates.
Traditional Solutions Use Static Tiering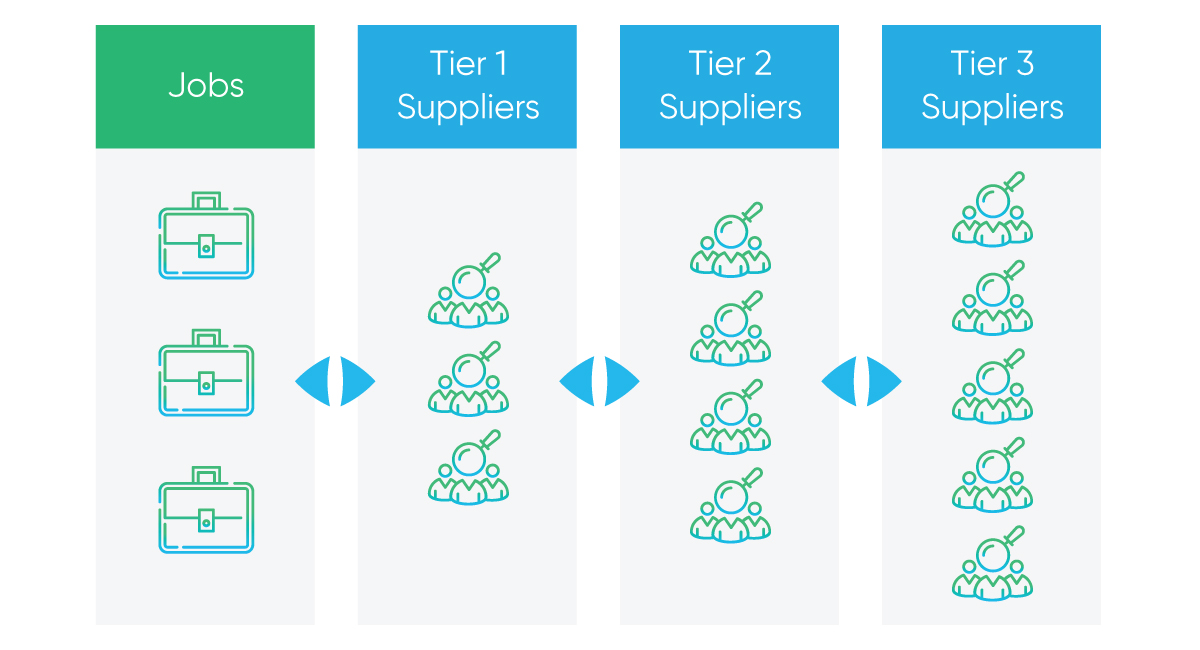 We Use Dynamic Algorithms for Job Distribution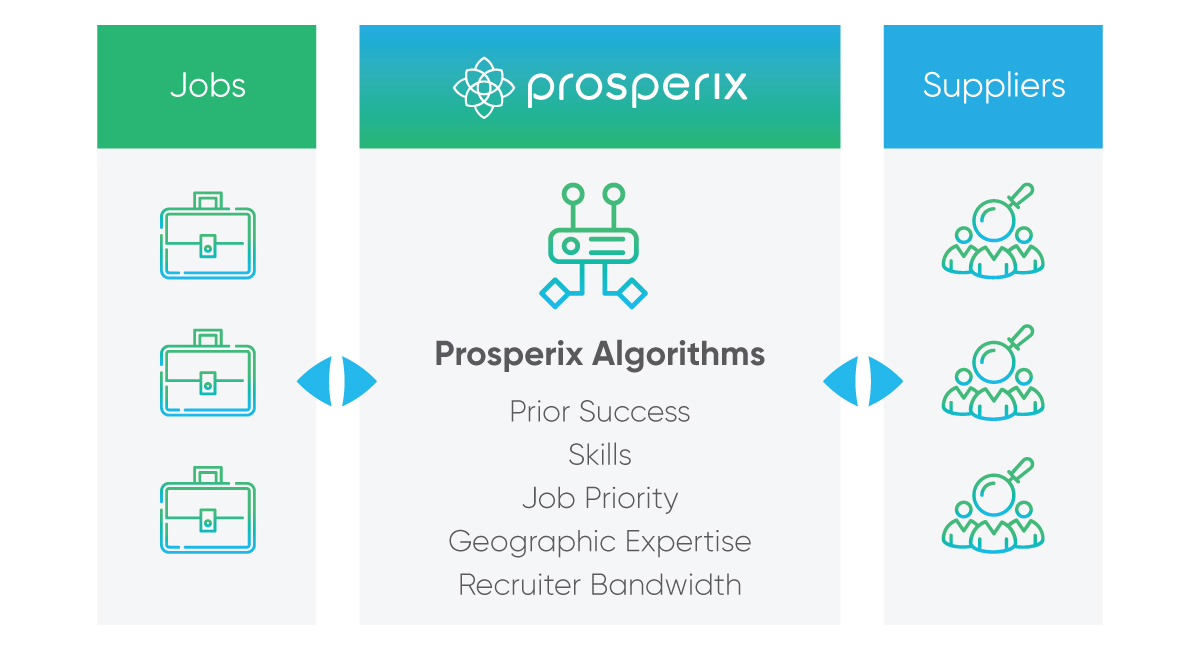 Here's what differentiates our AI algorithms:
Immediate Setup and Go-Live
With our easy configuration and setup, hiring managers can publish jobs in minutes. The platform will guide you on how to get started using in-app guides and tips to simplify completion of the setup process.
Here are the steps to getting started: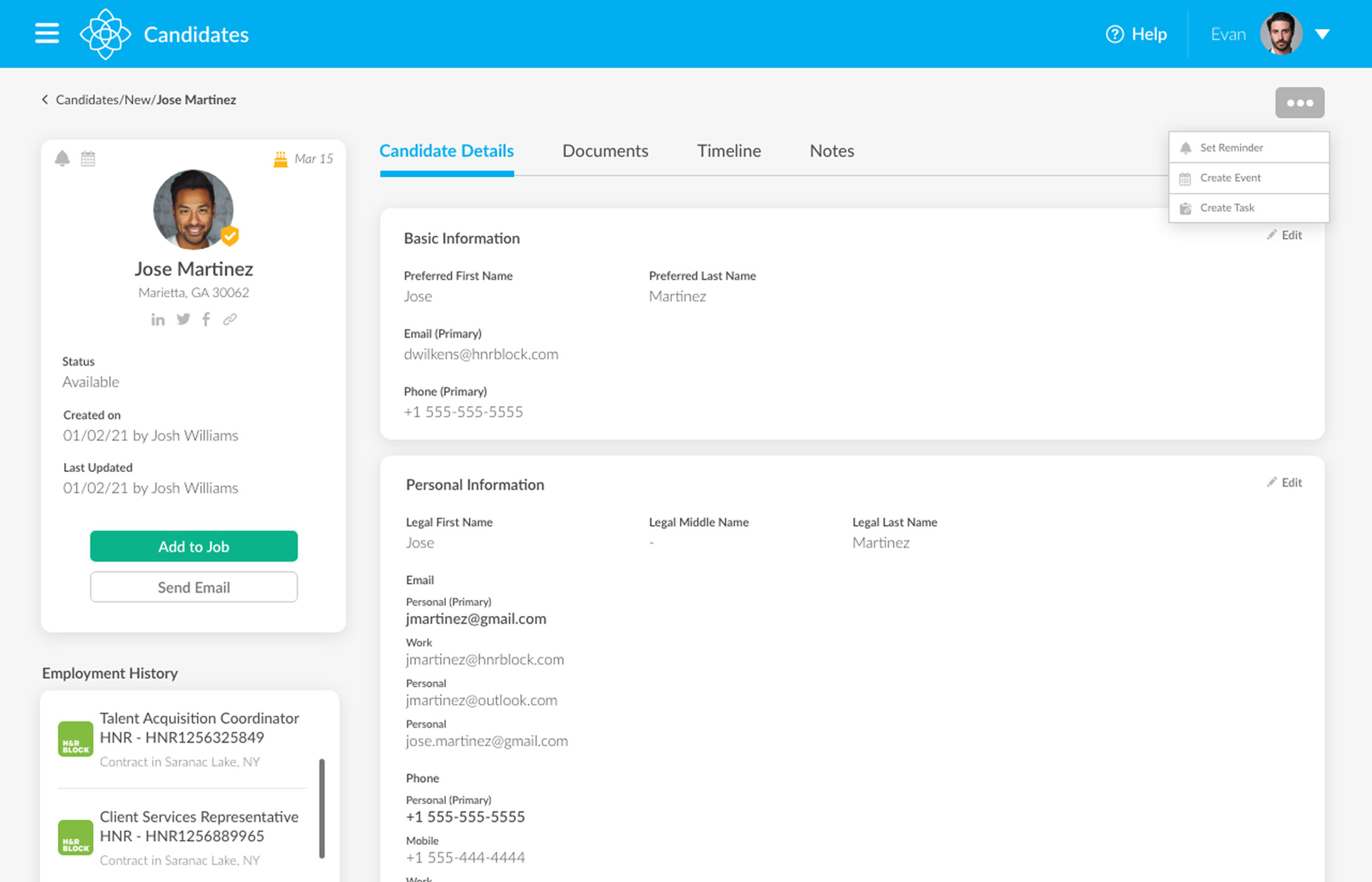 Candidate-Centric Experience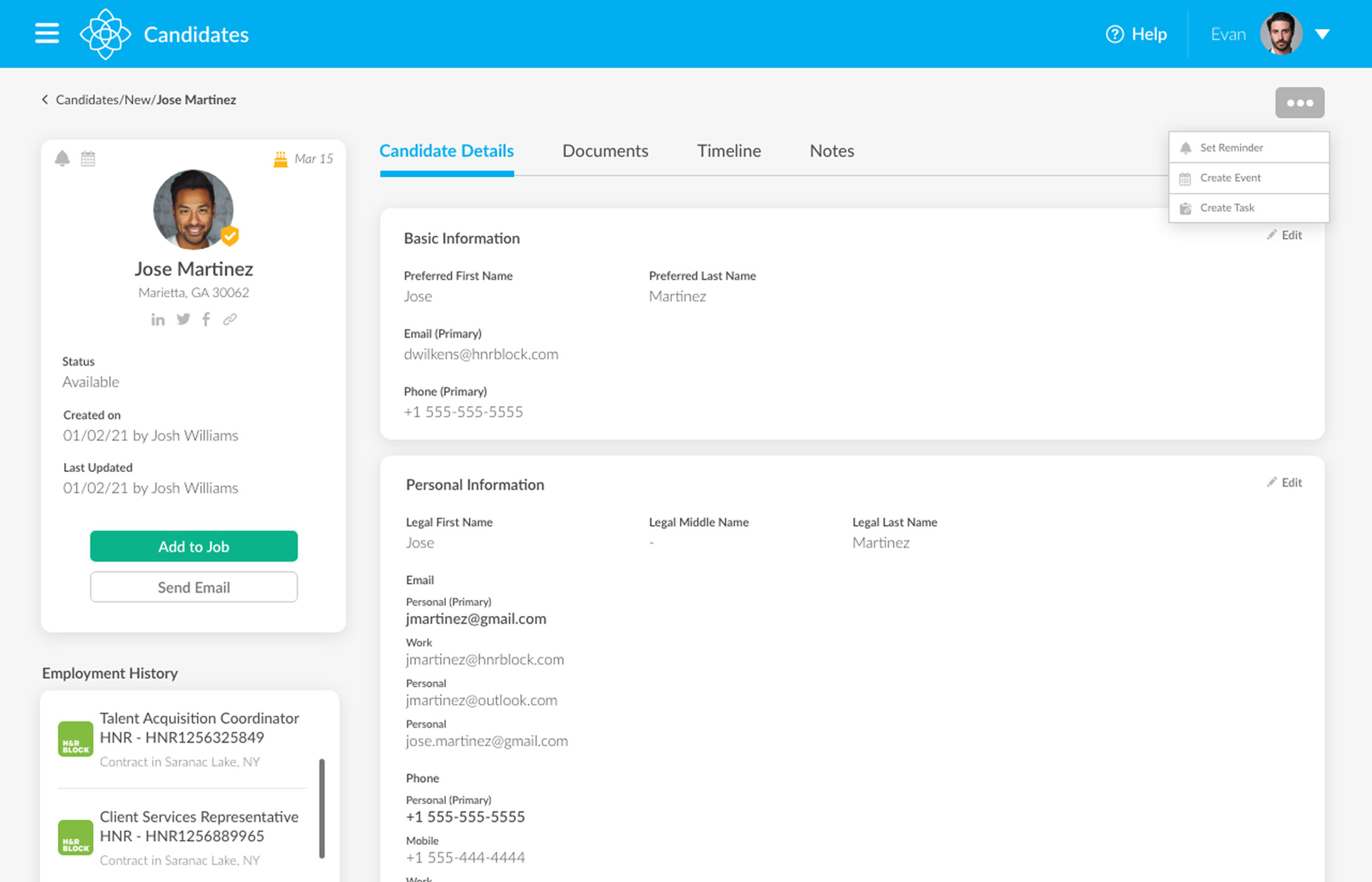 Unlike other VMSs, we've designed the Prosperix VMS Network with candidates in mind as important users of the platform, putting them in control of their careers and giving them greater visibility into the hiring process.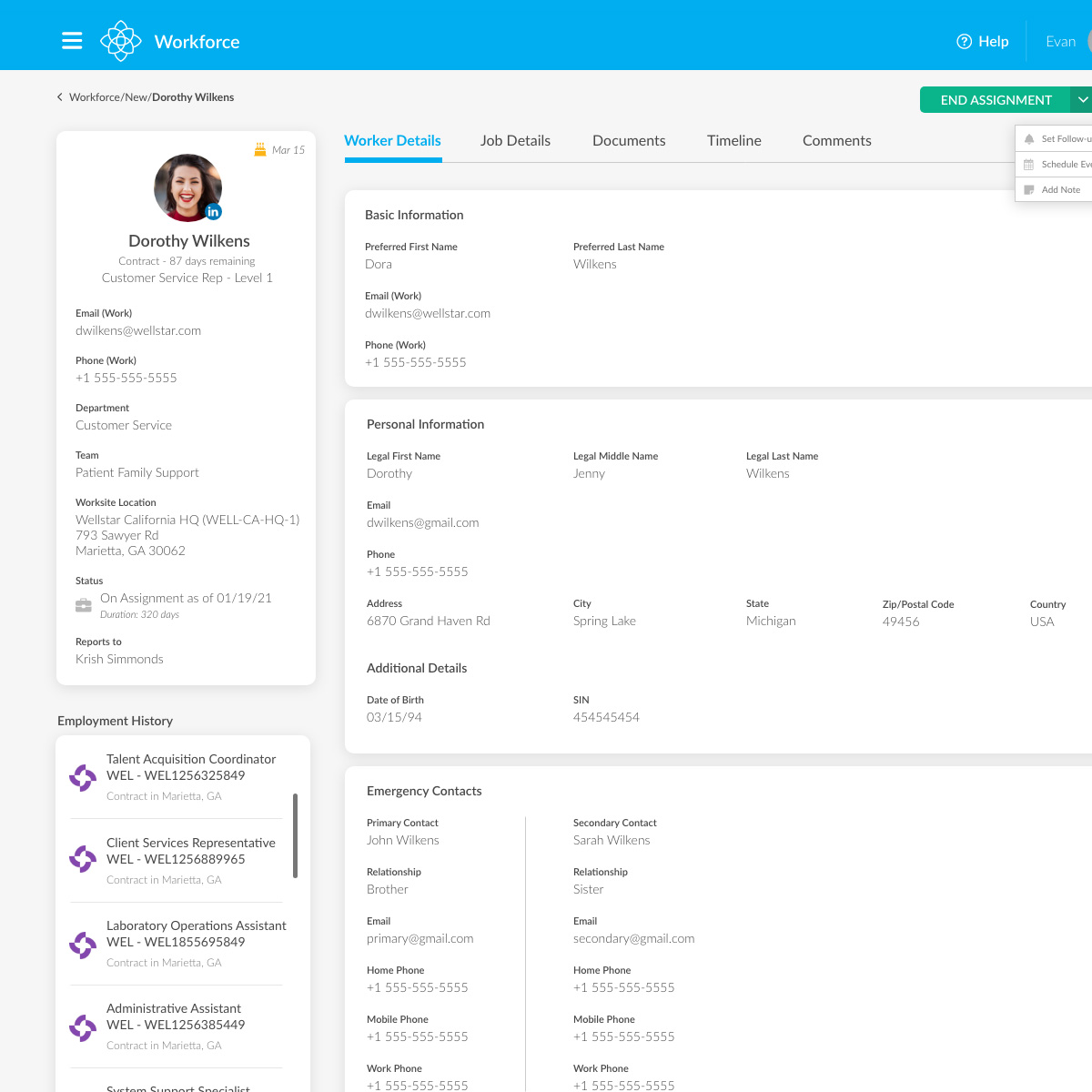 Simple and Intuitive Workforce Management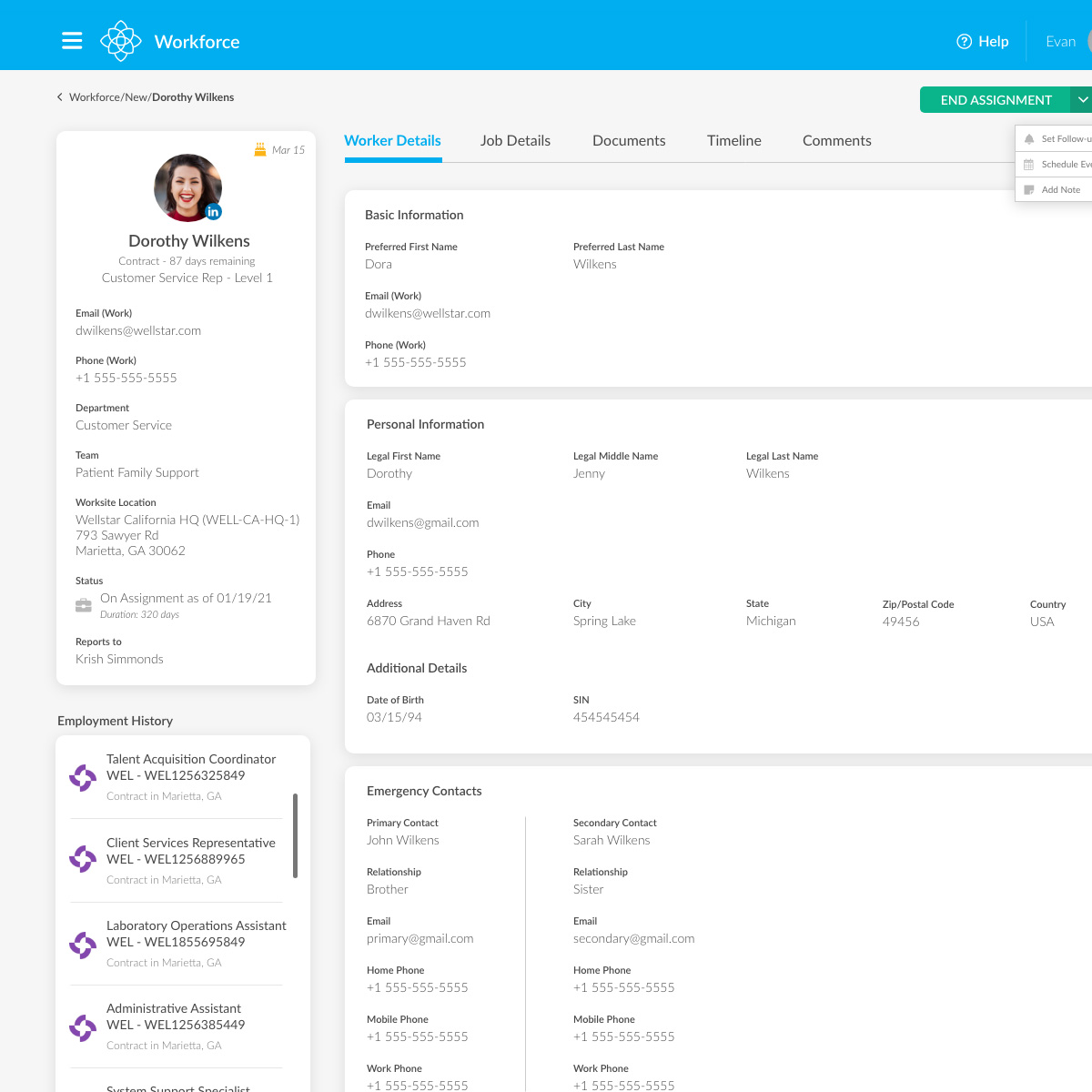 Our Workforce Insights module provides an inclusive view of all workers on assignment. This includes workers that are on W2 contract assignments, independent contractors, incumbent vendor workers, payroll workers, and workers hired and engaged through a SOW.
The Workforce Insights module provides workforce details such as:
End-To-End Hiring Lifecycle Management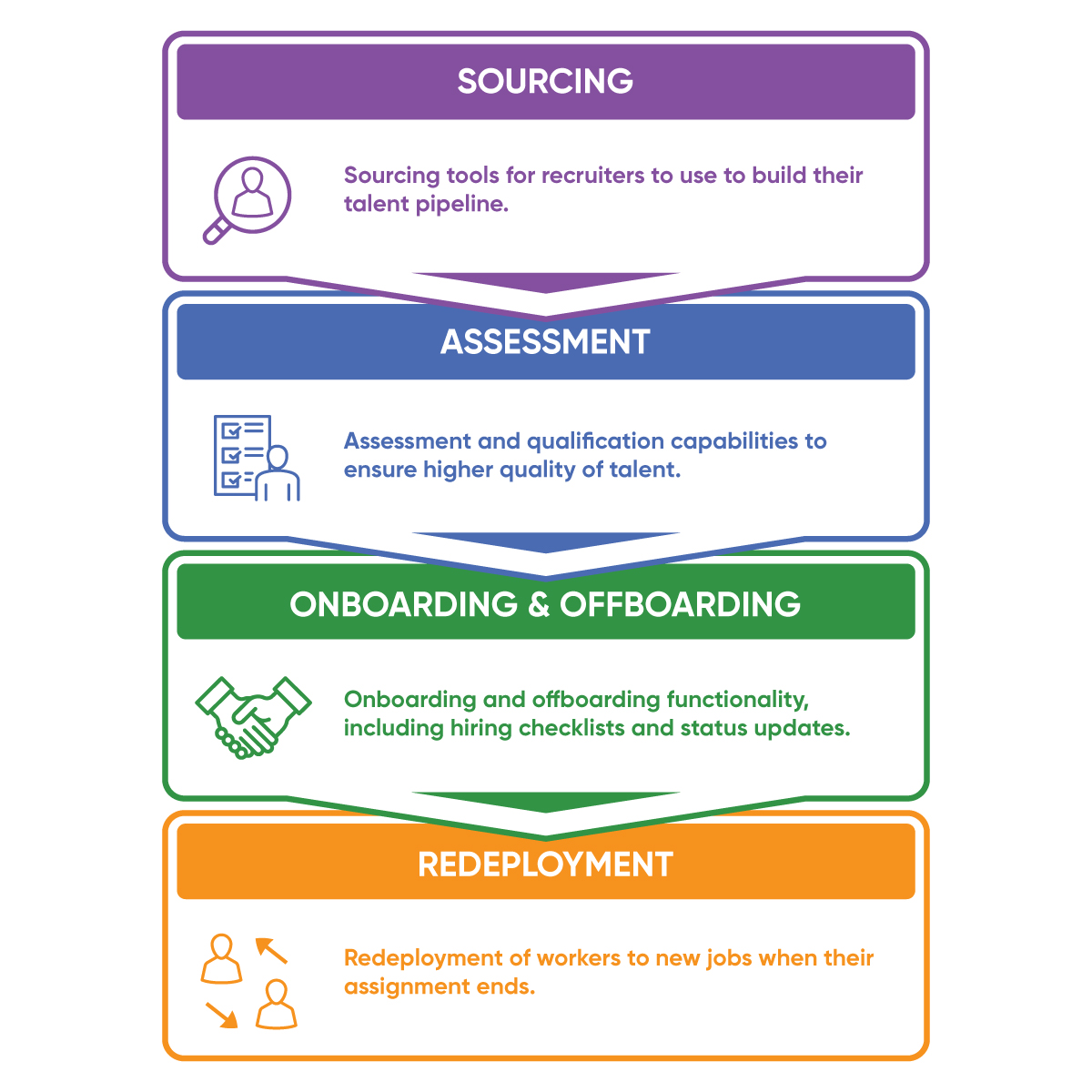 We've expanded the beginning and end stages of the hiring lifecycle to include more functionality than a standard VMS.
Additional functions include: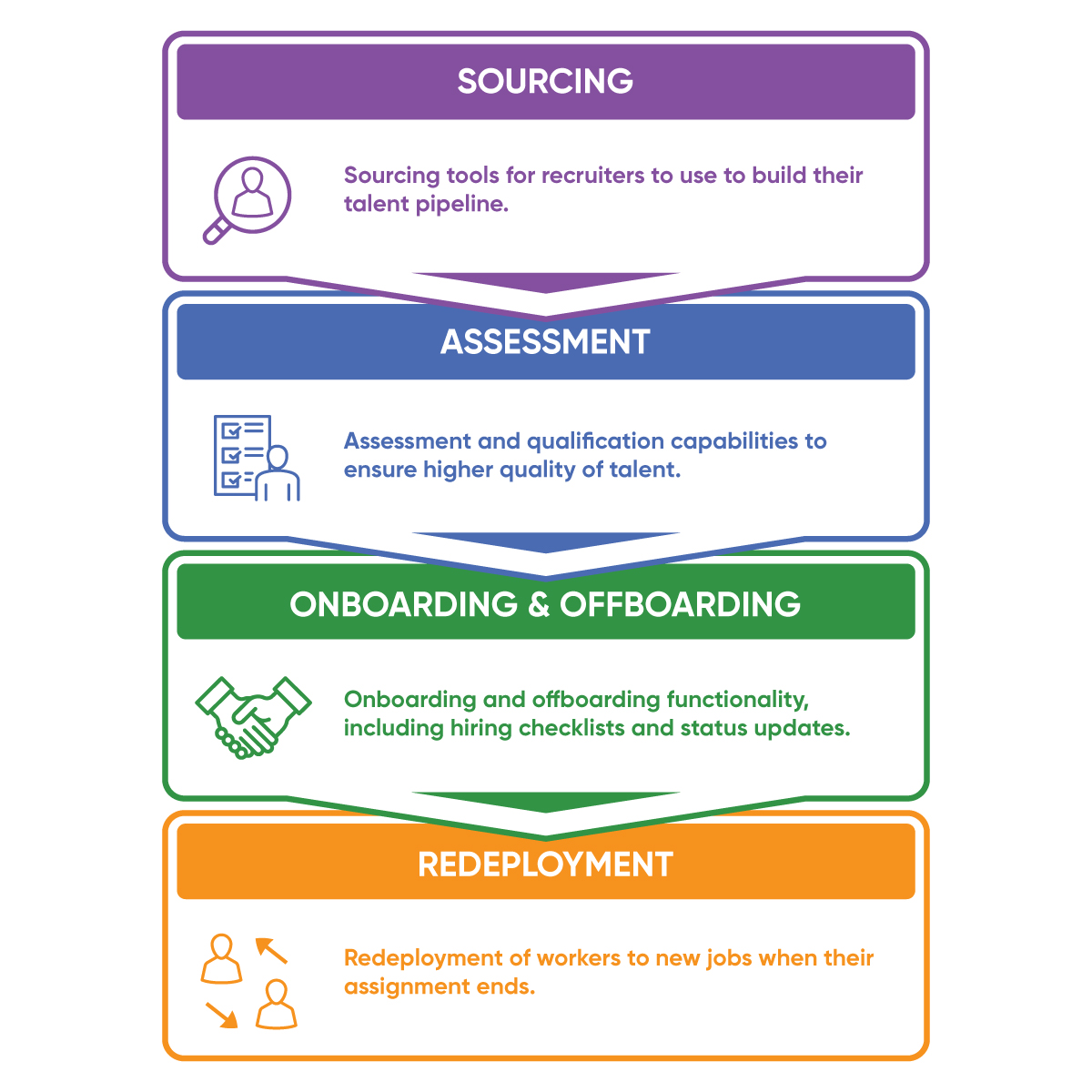 Enhanced Capabilities Beyond a Standard VMS
We're pushing the boundaries of what a VMS can be by providing new capabilities not seen in standard VMSs, including:
Crowdstaffing Hiring Marketplace
Access a marketplace of thousands of suppliers and talent pools to efficiently fill your open positions.
Scale your team, build talent pipelines, access talent for hard-to-fill positions, and hire for critical roles quickly.
Access your organization's existing talent pools and extend your reach into additional talent pools to find quality candidates, speed up time-to-hire, and provide immediate cost savings.
Enhance your contingent workforce program by incorporating essential workforce solutions and partnering with our team of experts.
"Prosperix is a great option for our business. It allows us to achieve immediate objectives like process automation and enhanced business intelligence without sacrificing our long-term vision of developing win-win partnerships with our most reliable talent suppliers. Everyone involved is excited about where we are headed."
Vendor Manager
Information Technology
"Prosperix is a robust, end-to-end offering that is built for and aligned with today's agile business environment, especially considering its wide range of innovative technology."
Christopher J. Dwyer
Ardent Partners
"Within 48 hours of onboarding, Prosperix was submitting highly qualified candidates for hard-to-fill IT roles at highly competitive, and sometimes even lower, rates than our other suppliers."
Program Manager
Contingent Workforce
"Prosperix was by far the fastest supplier from onboarding to an offer being made. The Prosperix model is providing us with great candidates at highly competitive or even lower rates than all our other suppliers."
Program Manager
Contingent Workforce
Learn How Prosperix Can Help You Build An Extraordinary Workforce.