Fueled by innovation, intelligence, and powerful network effects, Prosperix VMS Network changes the paradigm for hiring and managing a contingent workforce.
San Jose, California (Newsworthy.ai) Thursday Mar 24, 2022 @ 6:00 AM Pacific —
Prosperix, a workforce innovation company, today announced the release of Prosperix VMS Network, a cloud-based vendor management system (VMS) that brings businesses, talent suppliers, and job candidates together in a common ecosystem. The software enables precise connections, richer insights, lower costs, and faster hiring.
When businesses adopt the Prosperix VMS Network, they are doing more than implementing a stand-alone VMS. They're joining the world's largest VMS network of connected businesses, suppliers, and candidates. The end-to-end technology provides access to exponential hiring capabilities, easier scalability, real-time data insights, and automation.
"In a world of rapid, often unpredictable change that requires businesses to be agile and dynamic to succeed, they must have innovative hiring solutions to keep up", says Sunil Sunil Bagai, CEO of Prosperix. "Prosperix VMS uses network, machine, and human intelligence to enhance contingent workforce management and achieve outstanding hiring outcomes."
The powerful artificial intelligence at the core of the Network matches open job requisitions to the best suppliers based on a number of real-time parameters. Other innovations found in the Prosperix VMS Network include:
Fully-integrated hiring marketplace

Automated supplier management

Real-time reporting and analytics

Fast and flexible hiring workflows

Simple and intuitive workforce management

Immediate set-up and go-live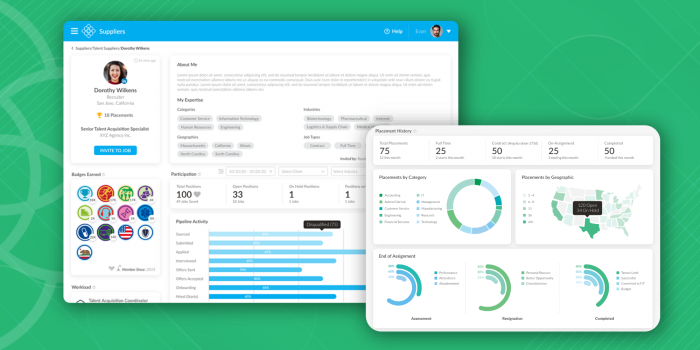 When companies use the Prosperix VMS Network, they can feel confident that the right suppliers are engaged with the right open roles at the right time, resulting in complete submission coverage, greater supplier competition, and improved rates.

"There are distinct advantages to a network-based workforce hiring and management solution," says Christopher J. Dwyer, managing partner at Ardent Partners. "By using technology that connects them to a network of suppliers, businesses can exponentially increase their access to talent and achieve better hiring outcomes."
For more information about Prosperix VMS Network visit https://prosperix.com/vendor-management-system
About Prosperix
Prosperix is accelerating innovation in hiring and workforce management, enabling businesses to build extraordinary workforces. Our end-to-end software incorporates network effects, automates processes, and simplifies human interactions while delivering actionable insights and improved outcomes. With our best-in-class solutions, we fuel our client's biggest dreams by elevating human, workforce, and business prosperity. Learn more at https://prosperix.com