Direct Sourcing is an increasingly popular contingent workforce strategy that promises superior talent acquisition and lower costs. Due to the better fill rates, skilled talent access, and enhanced contingent workforce visibility Direct Sourcing provides, the adoption of this hiring strategy is expected to grow exponentially over the next 5 years. In this article, we'll cover some of the basics of Direct Sourcing:
Direct Sourcing refers to the process of building robust talent pipelines by accessing and engaging with your organization's existing talent pools, as well as extending your reach into additional talent pools to find quality candidates. Many organizations also utilize their company brand to attract talent and build a talent community. Direct Sourcing is currently estimated at around $1B of annual contingent labor spend. 
Direct Sourcing is analogous to the concept of using CRM or intent data in marketing. Instead of reaching out to audiences who may or may not have engaged with your company's brand, Direct Sourcing offers a way to reach candidates who are at the top of the 'marketing funnel' with an aim of converting passive candidates into active ones. With Direct Sourcing, you are able to leverage your existing data as well as augment the data from a variety of external sources, making targeting and matching easier and more cost effective. 
How does Direct Sourcing work within a contingent workforce program?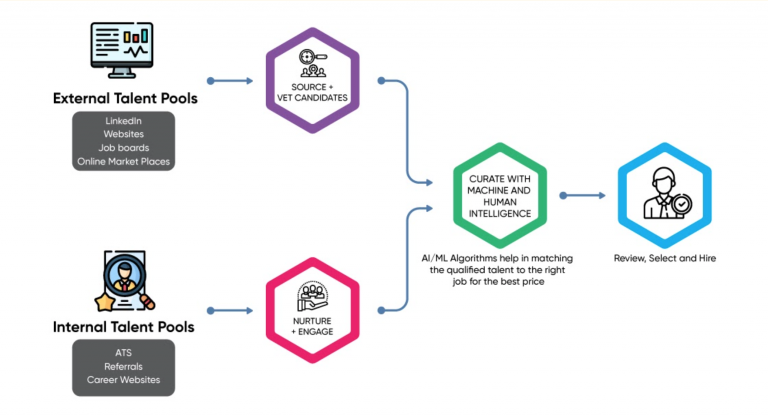 The first step in Direct Sourcing is to extract data from your existing talent pools like your ATS, career websites, referral program and other internal sources. The next step is to refresh and enrich the data to make sure everything is up to date. To further the marketing analogy, this is similar to refreshing your 'CRM data', however, candidate data may lie in more places than just an ATS or Talent CRM. 
Once data collection is complete, the next step is to engage and nurture potential candidates. This includes defining a candidate engagement and nurturing strategy that leverages your company's brand. Examples include talent branding and community building activities like candidate outreach programs, email campaigns, newsletters, and more. 
Nurturing passive talent is crucial because it helps in building stronger and long-lasting relationships with potential candidates that may be interested in working with you when the right opportunity comes along. Using a thoughtful engagement and nurturing strategy can also boost your diversity initiatives as well as improve the overall candidate experience, providing you a distinct advantage in the hunt for talent.
In addition to nurturing passive private talent pools, a Direct Sourcing partner helps businesses expand their access to talent pools across a variety of hiring channels: 
Job boards such as Monster, Careerbuilder, Dice or Indeed

Social sites such as LinkedIn or Facebook

Candidate aggregators and marketplaces

Niche sites like Github or StackOverflow that cater to specific skill sets such as for software engineering 
How Can Direct Sourcing Benefit Your Business?
Expand Available Talent Pools
With Direct Sourcing, you can build a stronger workforce by accessing your organization's existing talent pools as well as extending reach into additional talent pools to find quality candidates. With more haystacks to search and select from, your ability to find ideal candidates increases exponentially.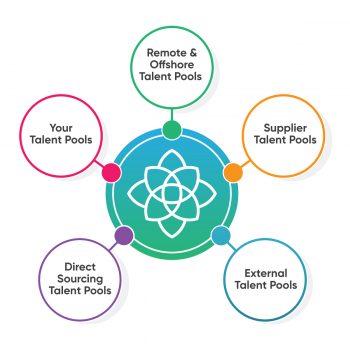 Not only does Direct Sourcing give you more candidates to choose from, it also speeds up time-to-hire, so your favorite candidates can start quickly. Reducing time-to-hire can have a major impact on your business outcomes.
Direct Sourcing speeds-up hiring timelines by:
Building proactive talent pipelines for important hiring initiatives

Using AI-assisted matching and scoring to assess candidate qualifications

Facilitating in-app communication and collaboration between stakeholders

Using tech innovations to reduce the friction of interview scheduling and onboarding

Providing full visibility into the end-to-end hiring workflow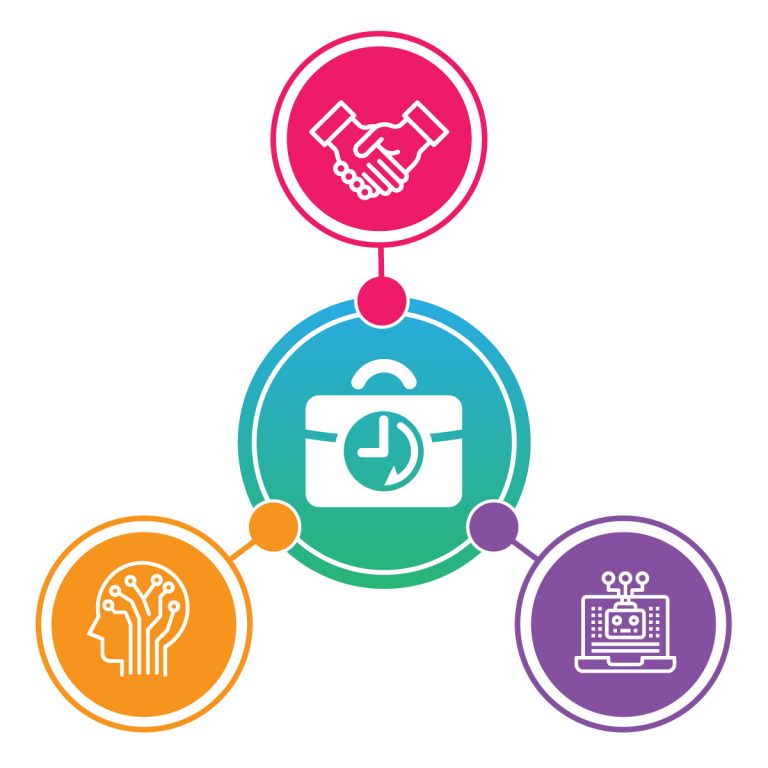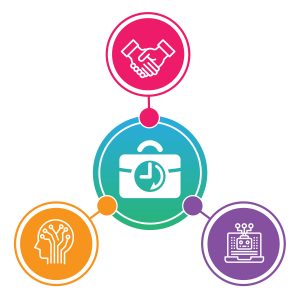 Increase Candidate Engagement by Leveraging Your Business Brand
Talent branding and engagement campaigns are a great way to turn passive candidates into active ones. Using a top-of-mind, high-touch outreach approach, you can help talent become familiar and well versed with your company and its culture over a period of time, which empowers individuals to engage when the right opportunities arise.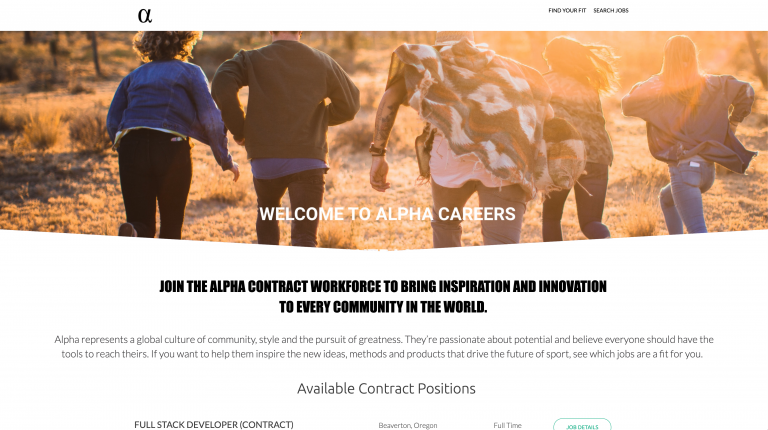 Enhance the Candidate Experience
Today's candidates know they're in demand and that they have choices in where to work. They are selective about the companies they want to engage with, and their criteria spans beyond compensation and perks to meaningful work that aligns with their goals and purpose. 
With this in mind, Direct Sourcing emphasizes on empowering candidates with access to information so they can self-select the right opportunities that resonate with them, while simultaneously creating a premium experience that allows them to feel appreciated and valued. This is especially important for non-employee candidates, as they are often ignored, despite being essential members of the extended workforce.
Reduce Hiring Costs and Program Spend
One of the major drivers for implementing Direct Sourcing is the ability to realize cost savings with little investment. Direct Sourcing allows businesses to exhaust their talent search using internal or external talent pools before resorting to hire from staffing agencies. By doing this, businesses can build solid talent pipelines for high-frequency and high volume positions. Thus, businesses often see reduced hourly rates and fees for individual hires as well significant savings from an overall program spend perspective.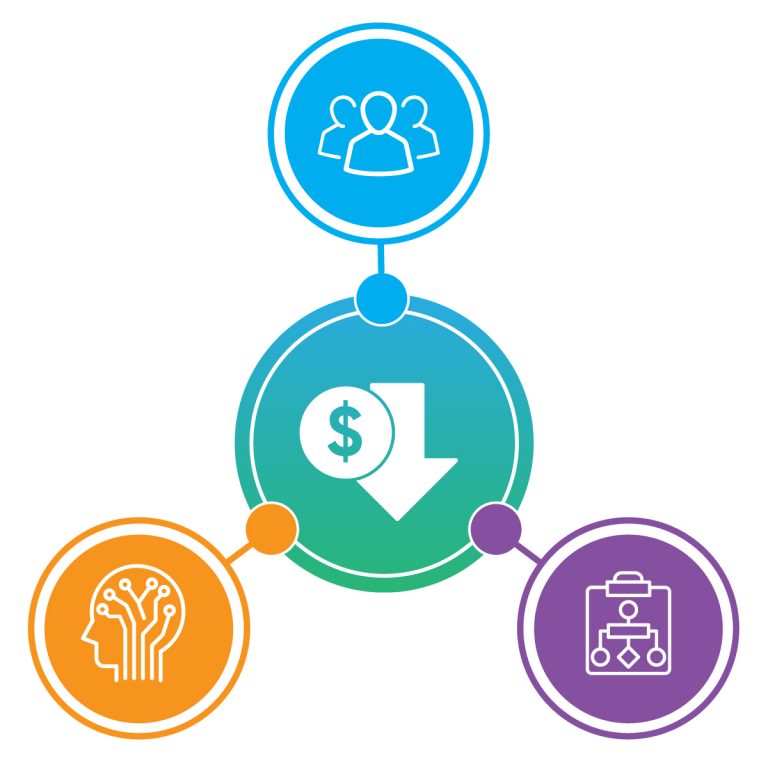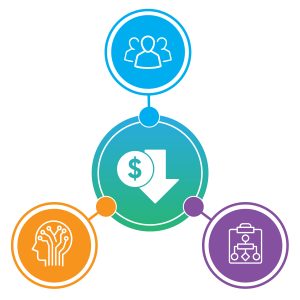 How Prosperix Can Power Your Direct Sourcing Strategy
Prosperix provides an end-to-end technology platform to build and manage your contingent workforce, including innovative Direct Sourcing capabilities. With Prosperix, businesses can attract, access, engage and nurture a variety of internal and external talent pools prior to publishing jobs to a VMS or utilizing staffing firms resulting in significant cost savings with each hire.
Achieve workforce prosperity using Prosperix's Direct Sourcing solution.
To learn more, schedule a demo with us today!